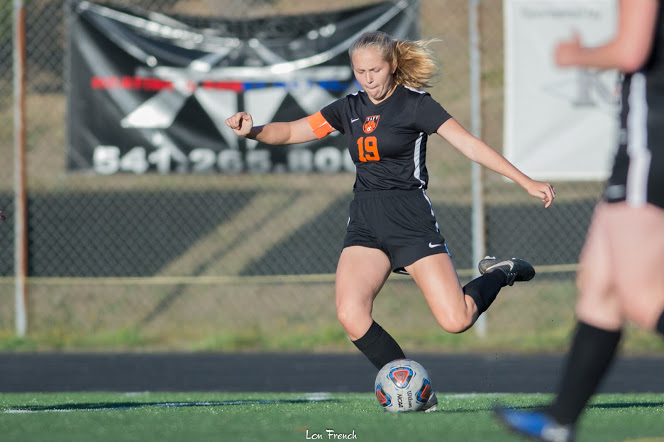 Taft High junior co-captain Sammy Halferty scored the game's only goal early in the first half on an assist from freshman Aubrey Sciarrota on Monday for a 1-0 girls soccer league  win at Gervais that kept the Tigers' postseason hopes alive.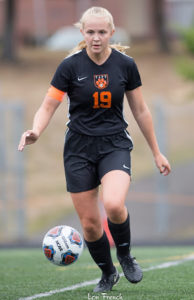 Taft Coach Joey Arce-Torres said the Tigers utilized quicker reaction and response time and faster movement than Gervais to make the most of Halferty's sixth goal of the season, which hit the upper left corner of the net.
"The dry warm weather was a factor today, for we withered much of the second half," Arce-Torres said. "Our young team looked as if they might not be able to hold back a valiant, experienced Gervais squad."
However, "as true leaders usually do," Arce-Torres said senior Ana Ortiz and Lydia Prins, and junior Fatima Lupercio, made sure Thursday's match at Amity (1-11-1) still has meaning. The Tigers, 3-8-2 in Class 3A/2A/1A Special District 2 play, conclude the regular season against the Warriors at 4:15 p.m.
"They knew how important this match was today and fought to bring home the win," he said. "The match looked sloppy much of the second half, but those three did the necessary things to give Taft an opportunity for the playoffs."
Arce-Torres said Taft must win Thursday for an opportunity to extend its season. The Tigers and Amity played to a 1-1 tie at Taft on Sept. 25.
"Those three truly got us one step closer," he said. "We will need our defense to shut down Amity, and have our offense find the goal a few more times to get us where we deserve to be. Our kids our young, but our learning curve is getting shorter, and we are peaking at the right time."
Taft is playing without junior starter Ella Knott, who is rehabilitating torn knee ligaments and is lost for the season.
"It hurt us early on and affected our vertical attack, but we are still around," Arce-Torres said. "I'm sure most of Special District thought we were done, but let's wait until Thursday to see what happens."
Class 3A/2A/1A Special District 2 Standings