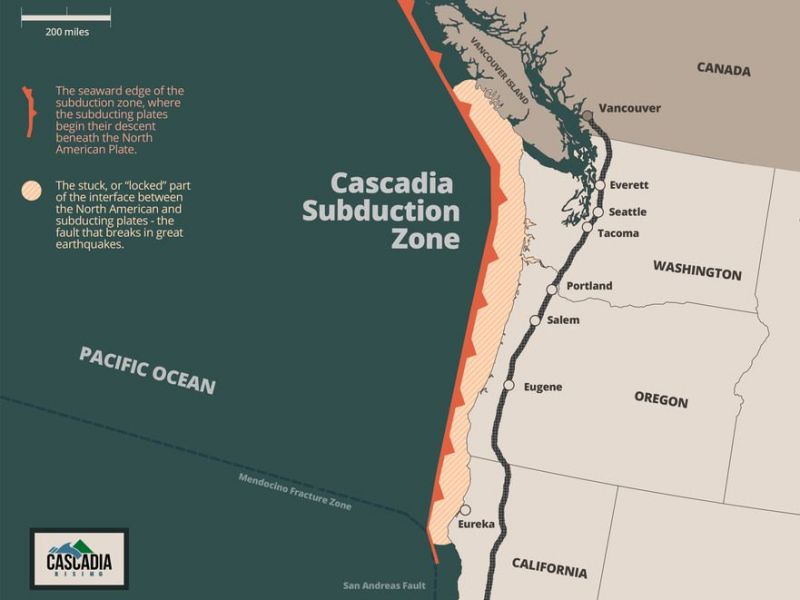 Lincoln City, Oregon – Allison Pyrch, President of the Oregon Section of the American Society of Civil Engineers (ASCE), recently announced a new date for an informative event to alert the public to seismic risks and vulnerabilities in Oregon: Monday May 7th, 2018 – 6:30pm – 8:45pm at the Hatfield Marine Science Center 2030 SE Marine Science Drive, Newport. The event is free and open to the public. At the conclusion of the event, preparedness themed prizes will be awarded.
Reached by phone, Pyrch said "The coast is not ready for the earthquake, let alone a tsunami." She was referring to a Cascadia Event, cautioning "given the data, there is no doubt from a public policy standpoint that something needs to be done." She said that by working at the local level to support local infrastructure everyone will be better prepared.
The Portland Post of the Society of American Military Engineers (SAME), Oregon State University Hatfield Marine Science Center, the cities of Newport and Lincoln City, and Lincoln County are all involved with the event.
Hatfield Marine Science Center has donated theater space to present a showing of the Oregon Public Broadcasting and Oregon Field Guide documentary UNPREPARED. A panel of local engineers and emergency managers, as well as Allison Pyrch, a geotechnical engineer, are featured in the documentary, and will be available for questions following the film. The panel will answer questions about a Cascadia Event, as well as other local seismic risks and how Newport, Lincoln City and the greater Oregon Coast are preparing.
Facebook Event Page: https://www.facebook.com/event
Oregon Section of ASCE : www.asceor.org