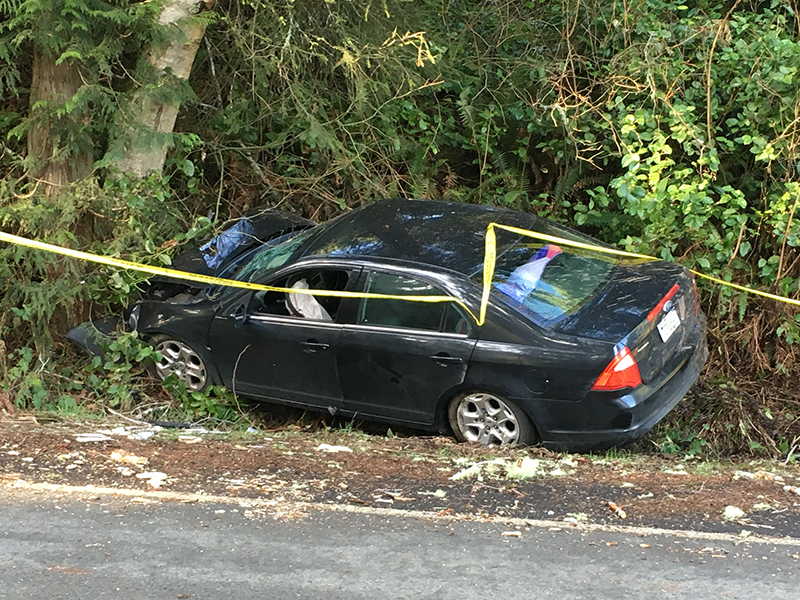 A 32-year-old Neotsu woman suspected of driving under the influence crashed into a tree Friday morning off SE East Devils Lake Road east of SE Oar Avenue.
At about 8:52 a.m., Lincoln City Police responded to a single-vehicle crash off the roadway. Officers found a 2010 Ford Fusion had gone off the north side roadway, where it struck a tree, caused air bag deployment and substantial damage to the front of the car.
Medical personnel from North Lincoln Fire & Rescue and Pacific West Ambulance began providing medical treatment to the driver, who was found standing outside the vehicle. She was transported to Samaritan North Lincoln Hospital for treatment of undetermined non-life threatening injuries.
The driver's dog, which was in the car, had no visible injuries, but appeared scared. It was turned over to the woman's roommate. No other persons or vehicles were involved in the crash.
An investigation determined the vehicle was traveling west on SE East Devils Lake Road approaching an "S" curve when the driver failed to negotiate the first curve and drove off the road.
No skid marks were observed. The investigating officer developed probable cause to believe the driver was under the influence of alcohol.
A search warrant was obtained for a blood draw and the sample was submitted to the Oregon State Police Crime Lab to determine blood alcohol content.
The driver was cited for Driving Under the Influence of Alcohol and Reckless Driving. Due to medical issues, she left in the care of hospital staff and the vehicle was towed from the scene.