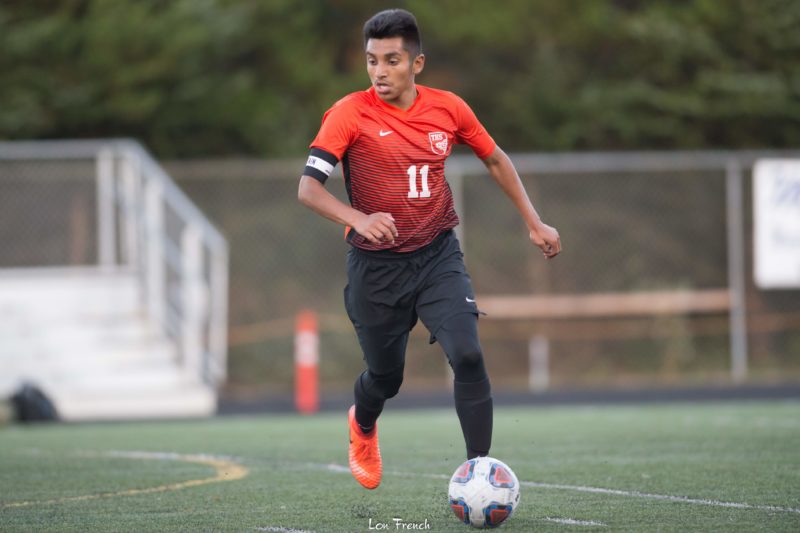 Jose Flores scored two goals and fellow junior William Calderon added a third as the Taft High boys soccer team opened its season Wednesday with a 3-1 Special District 2 home victory over Delphian.
"We played against a very good Delphian team," Taft coach Ryan Ulicni said. "They have always been a great competition for us, so we expected a great game. We worked very well in the beginning getting the pace of the game to benefit our side, as well as continuing that pace for the entirety of the game."
Ulicni said Delphian worked hard all the way to the game's final minutes to score its only goal. He got far greater gratification from his own team's final score.
"Gaining the third goal off of a header by Jose Flores was pretty exciting," he said. "They have been working on just that set piece for weeks."
The Tigers, with sophomore Sam Cortes in goal, return to action Thursday at 6:15 p.m. against Salem Academy at Voris Field. The Taft girls, coming off a 1-0 league home defeat of Amity, are scheduled to play the Crusaders at 4:15 p.m.
"This showed us a few things we can tighten up here and there," Ulicni said. "All of the boys played great today. With our forwards getting shots on goal, as well as our midfield and having everyone recover to play defense. This is probably the most solid game this team has played. It should be a great season."
Class 3A/2A/1A Special District 2 Standings
GS=Goals Scored; GA=Goals Allowed