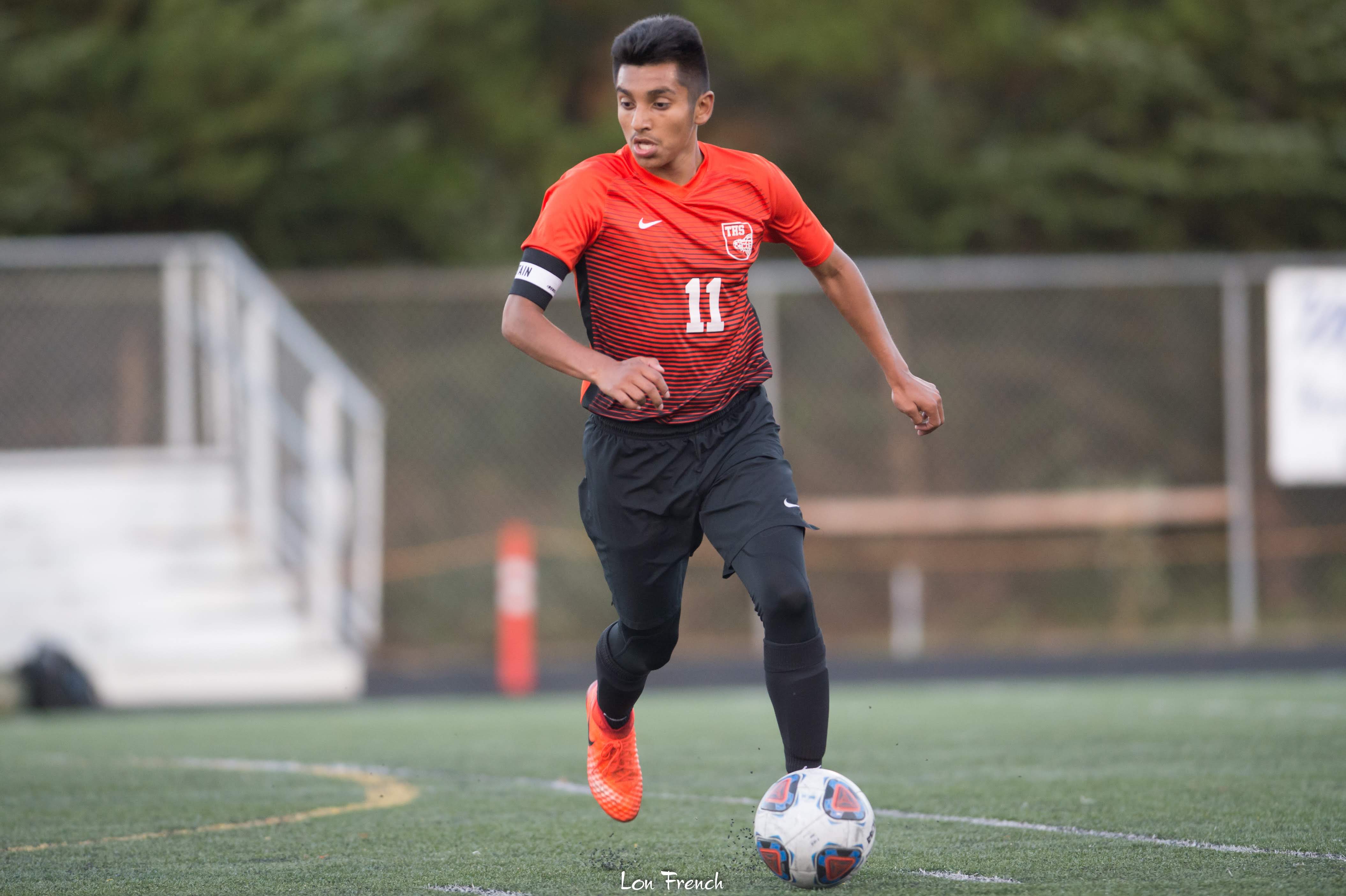 The Taft High boys soccer team used goals from Alex Del Valle and William Calderon and shutout goalkeeping for a 2-0 victory Thursday over Salem Academy at Voris Field.
"We played an excellent game against Salem tonight," Taft coach Ryan Ulicni said. "With our boys having to play two games back to back [Taft tied Delphian 2-2 at home Wednesday], I was able to pull up some JV players to give some of my players some much-needed and much-deserved rest."
The Tigers improved to 5-2-2 overall and 4-2-2 in Class 3A/2A/1A Special District 2 play with the win, while Salem Academy fell to 1-6.
"It was very nice to be able to play some younger kids to give them the experience at the varsity level," Ulicni said. "It is a faster pace and a more physical game that they responded well to. I couldn't be more proud of all of our players."
The Tigers return to action for a 6 p.m. league home match Monday against Yamhill-Carlton.