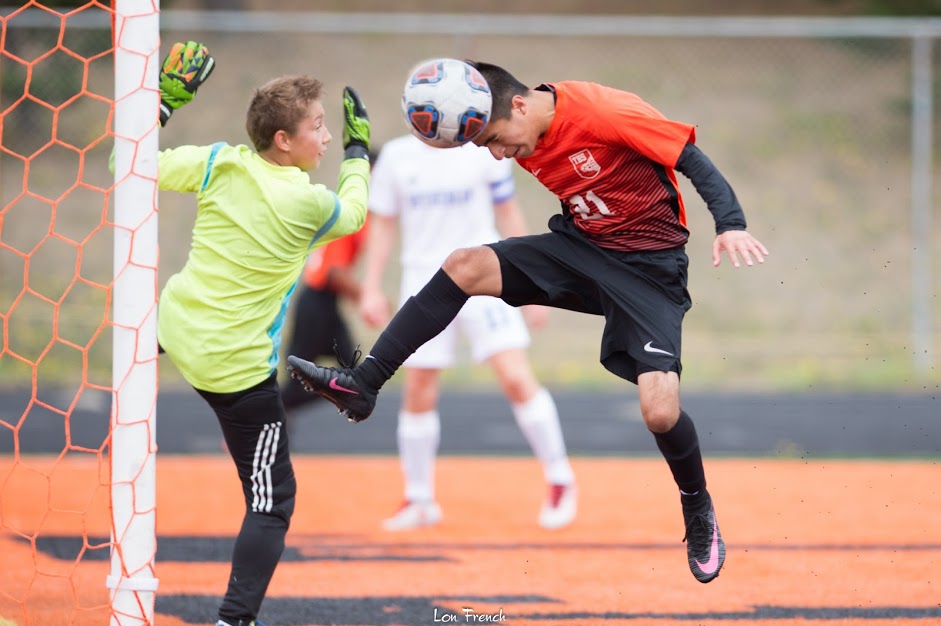 Western Christian/Perrydale scored twice early and responded to a Taft High charge Wednesday for a 4-2 Special District 2 boys soccer victory.
"We came back out the second half ready to play and applying pressure better," Taft coach Ryan Ulicni said. "We had some fantastic individual foot work and skill from captain Edson Fuentes, who put us on the board right away."
Co-captain William Calderon scored Taft's second goal on an assist from Jose Flores.
"Major credit to captain William Brooks, who had some outstanding saves to keep us in the game," Ulicni said. "His quick reflexes and leadership on the field is a big factor to the positive attitude."
First-place Western Christian improved to 4-1-1, 4-0-1 with the victory, while the Tigers fell to 3-2-1, 2-1-1.
Taft returns to the pitch at 3:30 p.m. Friday at home against Gervais.
"With a these boys only having one day to prepare for another game, the feeling they had coming off the bus showed me they are ready to put in the work," Ulicni said.