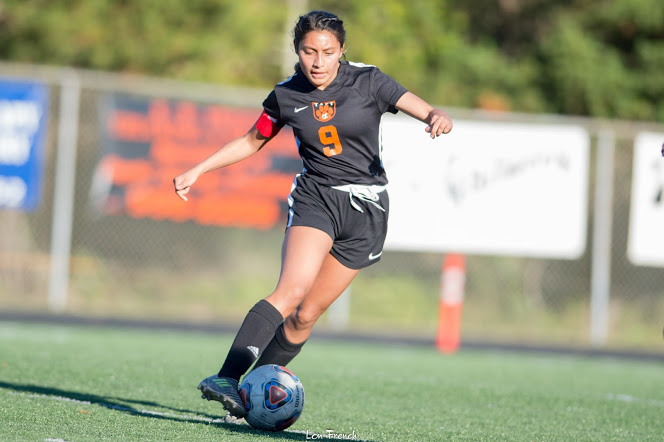 Taft High ran into a buzz saw known as Yamhill-Carlton at Voris Field on Monday, falling 3-0 to the State's sixth-ranked girls soccer team, which climbed to fourth in the ratings by the end of the shutout victory while running its scoring advantage this season to 42-11.
"We were hoping they would have some difficulty playing on artificial turf and meet some resistance from our more confident defense," Taft coach Joey Arce-Torres said. "Although they found three goals in the first half, we played with energy and focus.  Our communication needs to improve and we needed a bit more pressure on the ball."
Arce-Torres credited Tristan Bradley with a stellar match in goal for the Tigers, and senior Ana Ortiz, who ran the back line effectively all evening. He said Taft made some halftime adjustments to negate Yamhill-Carlton's first-half dominance.
"I was thrilled with that accomplishment," he said. "Our kids truly did not want to give up another goal. Ana never gave up and was a thorn to YC's usual proficient offense."
He said Sammy Halferty, Avery Nightingale, Sayge Ulrich and Chloe Peterson also contributed heavily in the effort.
"Our young team is improving with every match and I am conscious of the fact we have the toughest conference in the state," he said. "I look forward to the next few seasons, for we are positioned to be very competitive over the next few years.
"As to this season, Lydia [Prins] and Ana have started for the past four seasons and all of us want to give them some big wins. I know we still have a few more in store."
Taft returns to action Wednesday at Blanchet Catholic.