Taft High senior track star Gabe Arce-Torres will sign a letter of intent to attend Western Oregon University on Wednesday, May 2, in the Taft High Commons.
Arce-Torres, who turns 18 Saturday, will join senior golfer Maya Hatton and senior soccer player Naomi Rini at 11:45 a.m. in signing letters to attend colleges on athletic scholarships. Hatton has committed to play at the College of Idaho in Caldwell, while Rini has committed to Blue Mountain Community College in Pendleton (see below).
"I'm just overjoyed with the opportunity to continue running in college," Arce-Torres said. "Collegiate sports have always been my dream and it's amazing to see all the hard work pay off."
Also a star soccer player, Arce-Torres is the defending Class 3A State titleholder in the 200-meter dash. He intends to study marine biology in the field of natural sciences at the NCAA Division II school in Monmouth.
"As a coach, I am pleased he decided to go D2 rather than NAIA. The competition is much higher and the facilities much nicer," his father and coach, Joey Arce-Torres, said. "As his father, I love that he is closer to home and that the campus is larger and provides more opportunities for his studies."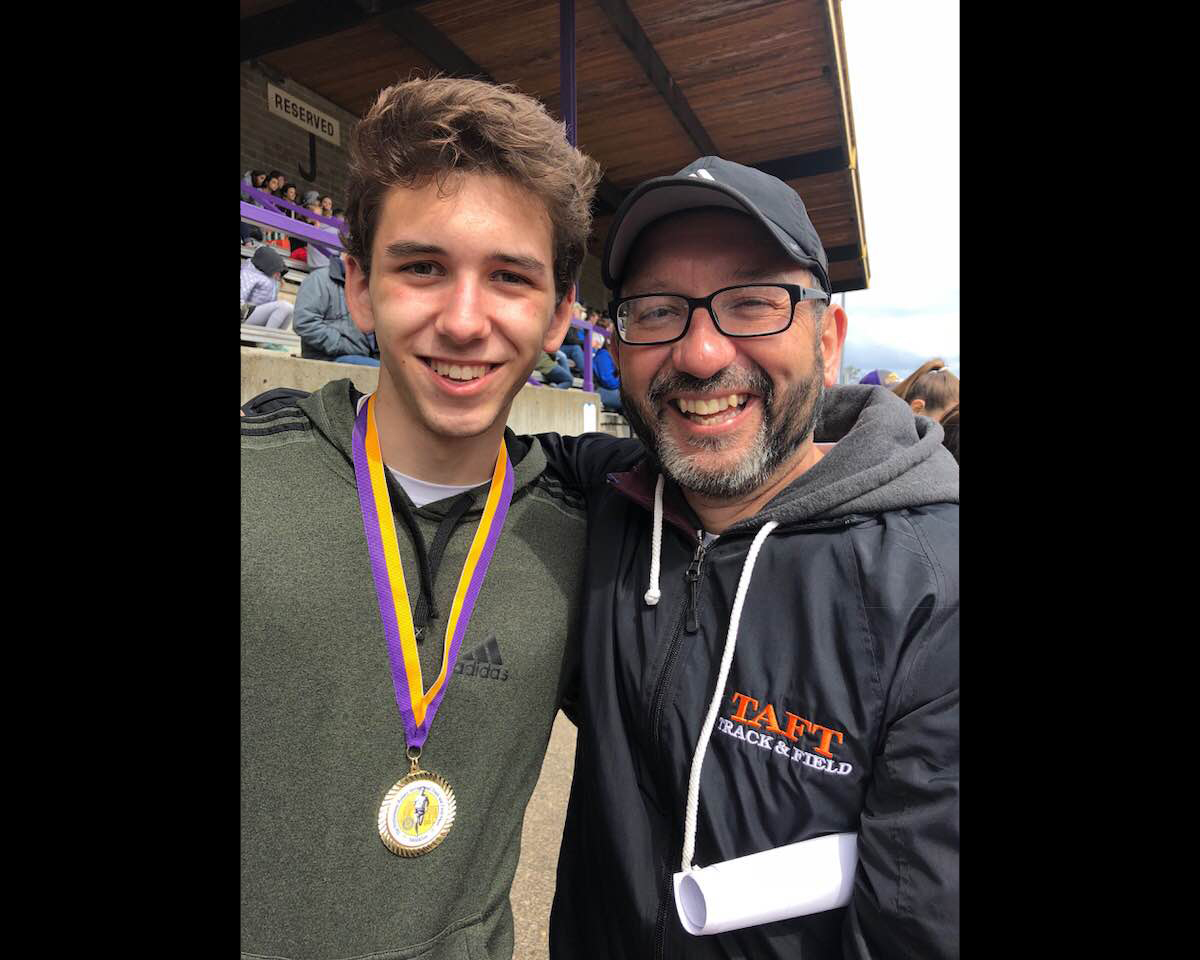 A first-team All-State player and three-time team captain in soccer, the 5-foot, 11-inch, 145-pound National Honor Society member owns a 3.75 grade point average and is the 2017 West Valley League Runner of the Year.
"Ultimately, I am just thankful for all the time I have put into this sport and the fact that I get to continue doing what I love for the next four years of my life," Arce-Torres said.
Arce-Torres also swam for Taft and was the only swimmer to qualify for State in an individual event (50-meter freestyle). He is the only current Taft athlete to compete at State in every sport he or she has participated in.
"I am extremely proud of him and his work ethic," his coach and father said.
Stay tuned to LincolnCityHomepage.com for a feature profile on Arce-Torres' stellar athletic and academic career at Taft High.
The Arce-Torres file
Soccer
2014 — Honorable Mention conference
2015 — Second team conference
2016 — First team conference (17 goals)
2017 — First team conference (24 goals)
Conference Player of the Year
First team All State
Runner up All State Player of the Year
2015-2017 — Team Captain
Track & Field
2016
400 meters: Second at District, third at State
4×400 relay: Second at District, fifth at State
4×100 relay: First at District
2017
West Valley League Runner of the Year
200 meters: First at District, first at State
400 meters: First at District, third at State
4×400 relay: Second at District
PR: 200 meters, 22.47 seconds
2018
PR: 400 meters, 50.44 seconds
PR: 100 meters, 11.39 seconds
Academics
High School GPA: 3.75
2015-2018 — Student Council
2017-2018 — National Honor Society
Activities
2014-2017 — Younglife
2015 — Soccer referee and camp instructor
2016 — Internship at OSU Marine Center
2017 — Summer Employment at Grill 1646
To read about Maya Hatton's signing at the College of Idaho:
To read about Naomi Rini's signing at Blue Mountain Community College: