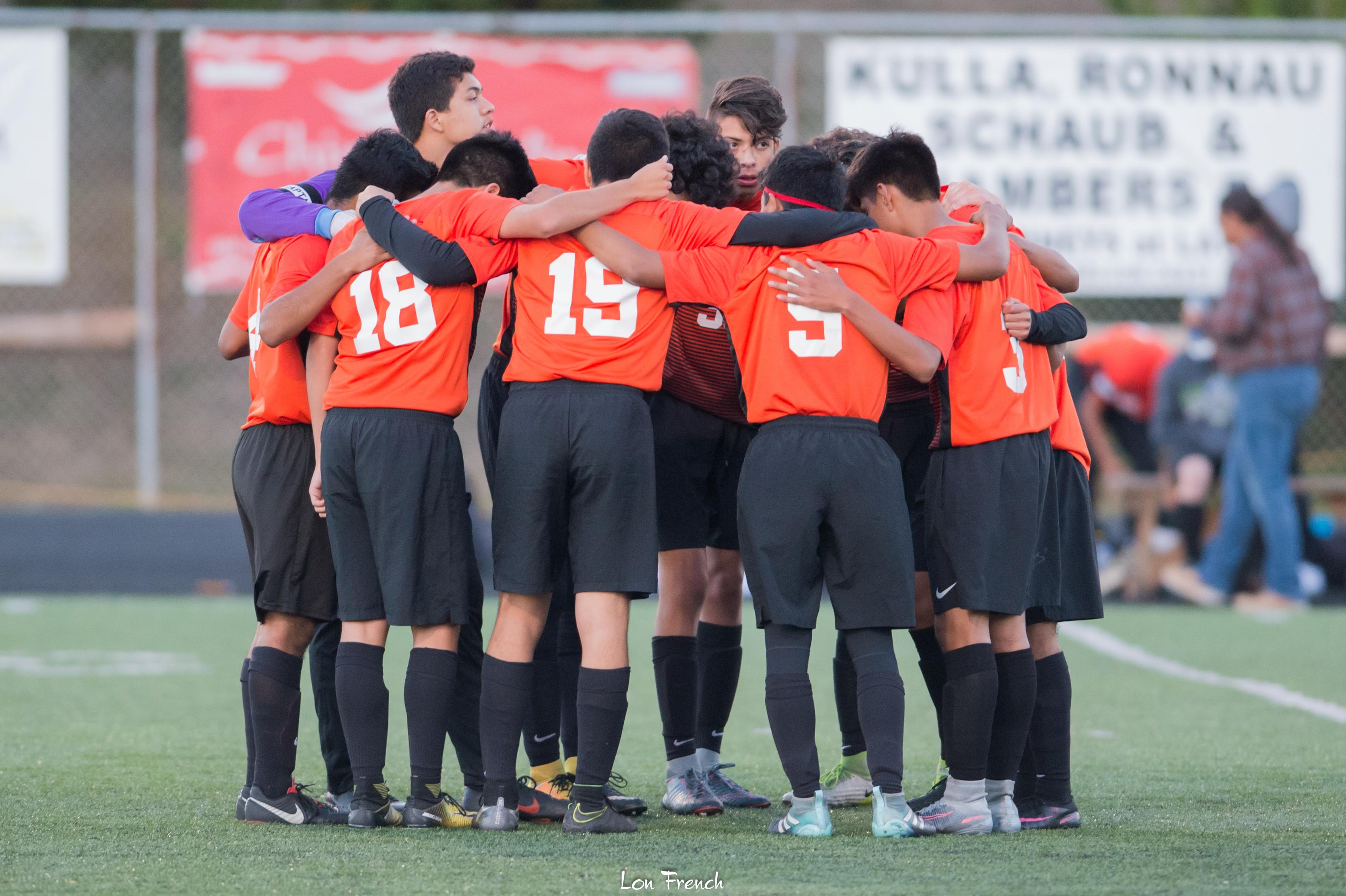 Photos by Lonnie French
There were winners on both ends of the pitch, in Taft coach Ryan Ulini's estimation, Wednesday as his Tigers and Delphian played to a 2-2 tie in boys league soccer action at Voris Field.
"Tonight's game was a fantastic game all the way around," the first-year Taft coach said after watching his team move to 4-2-2 overall and 3-2-2 in Class 3A/2A/1A Special District 2 play.
Sophomore Alex Del Valle opened the scoring for the Tigers, who kept up the pace for most of the first half. But Delphian (2-2-1 overall, 2-1-1 SD2) fired back and with some good offensive play to even the score by halftime.
Delphian took the lead in the second half before the Tigers rallied with an attacking barrage of passes and shots — 30 for the game — and some "fantastic defensive work from our goalie," senior tri-captain William Brooks, who amassed eight saves.
Fellow captain Edson Fuentes, a junior midfielder, scored on a solo run–and-finish to level the score.
"With that swing of momentum, our boys wouldn't settle for a tie and still pushed towards a win, only to be stopped by the clock," Ulicni said. "The entire team was proud of everyone's effort, and they made sure to acknowledge each others' game. I can't wait to see how they take on the rest of the season."
Taft returns to action at 6 p.m. Thursday at home against Salem Academy.