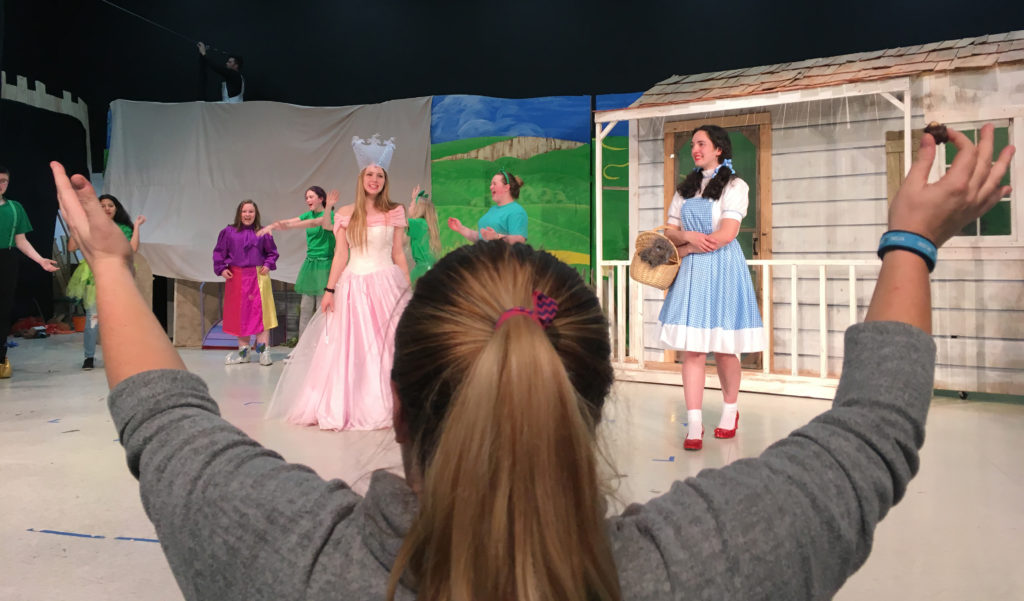 Lincoln City, OR – The Taft High 7-12 Drama program had a rehearsal last night for their new production, The Wizard of Oz. It was a fun-filled night full of flying dogs, band music, and non-camera-shy kids.
Director JA "Momma" Sparks has been instrumental to the success of the drama program at Taft. Her previous production credits include: Aladdin, Fiddler on the Roof, and Willy Wonka and the Chocolate Factory. She treats the student actors like family and in return they have given her the nickname "Momma."
When asked why she does it, Sparks said: "I do it because the kids want to do it. I don't think people realize how difficult musical theater can be. They learn teamwork, public speaking, stage presence, deadlines, memorization, improv. And those talents are lifelong skills. Not all kids play sports. This gives those kids another avenue to show their talent."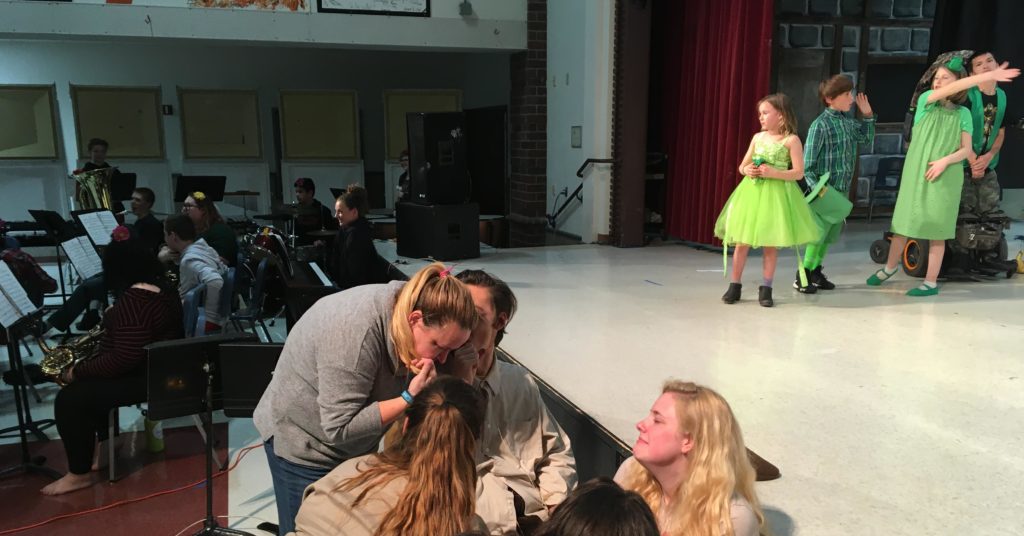 Sparks has help from a talented group of individuals who also make this production possible.
Music is provided by a combination of Taft High band members and members of the community that make up "The Pit." Conductor Lindsey Pierce is in charge of making sure the music matches the scene.
Beth Towers reached out to Lincoln City Homepage and invited us to come check out the production. Towers is in charge of marketing and advertising.
LeeAnn Gabler runs the fundraising and without her the show would not have all the things necessary to pull off such an ambitious play.
Sparks' husband, Justin Sparks, is in charge of set design. His background as an artist allows him to make a strong contribution to the production as the sets are high quality and visually striking.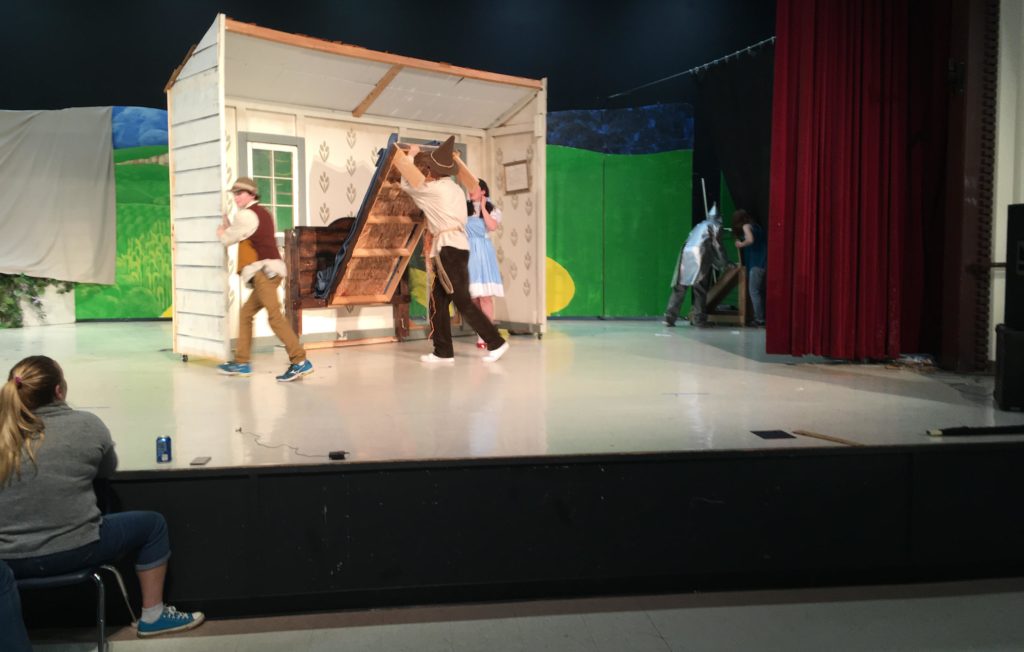 Kendra Novoa has the unique title of "Munchkin Manager." Without a Munchkin Manager the show would be in danger of the littlest actors becoming "unruly."
Sabrina Delugach, is known as "Momma's Keeper." She handles food, tickets, and backstage.
Student actors were willing to give an exclusive interview and spoke highly of their director. They said Sparks was great to work with and all of them made the comment that she was "awesome."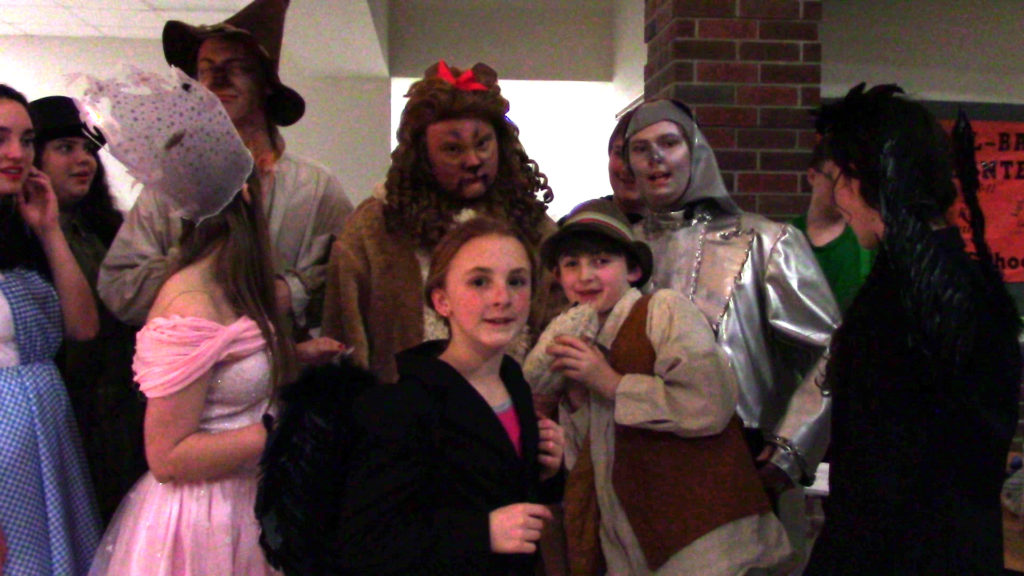 Taft High Drama is putting on six shows in April: 12, 13, 14, 19, 20, 21, @ 7:00PM. Tickets are $6 for adults, and $3 for kids and students. Kids Night is April 13th @5:30PM. A special VIP Night is April 14th @5:30PM. Class of 2018 Night is April 21st.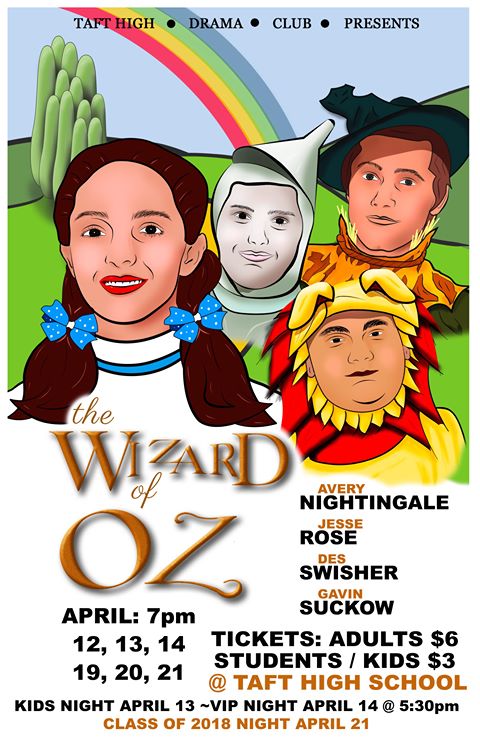 Yellow Brick Road "Bricks" are being sold to raise money for the Taft High Drama program.