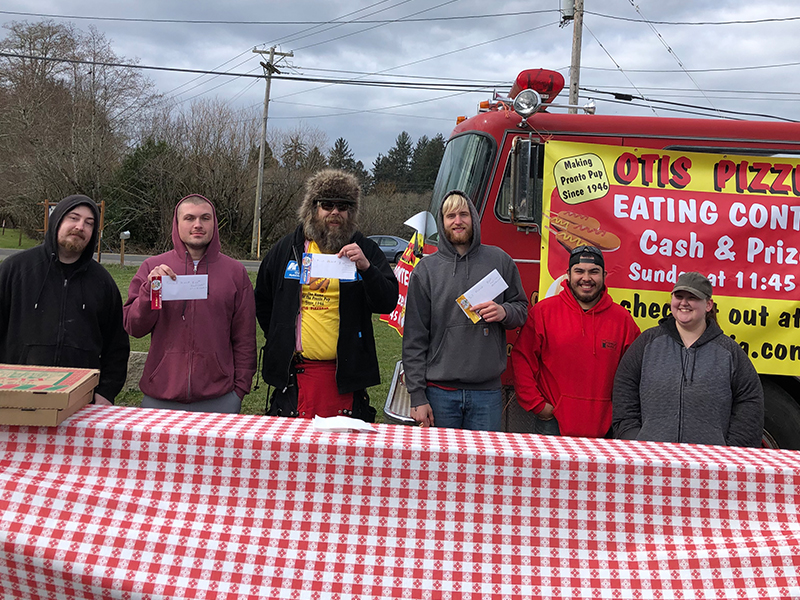 While Brian Mead's custom order of bacon and anchovies was denied, the Salem resident wolfed down his pizza in record time Sunday to win the first Otis Pizzeria Pizza Eating Contest for charity.
Mead consumed a large pizza in approximately eight minutes to win the $100 first prize.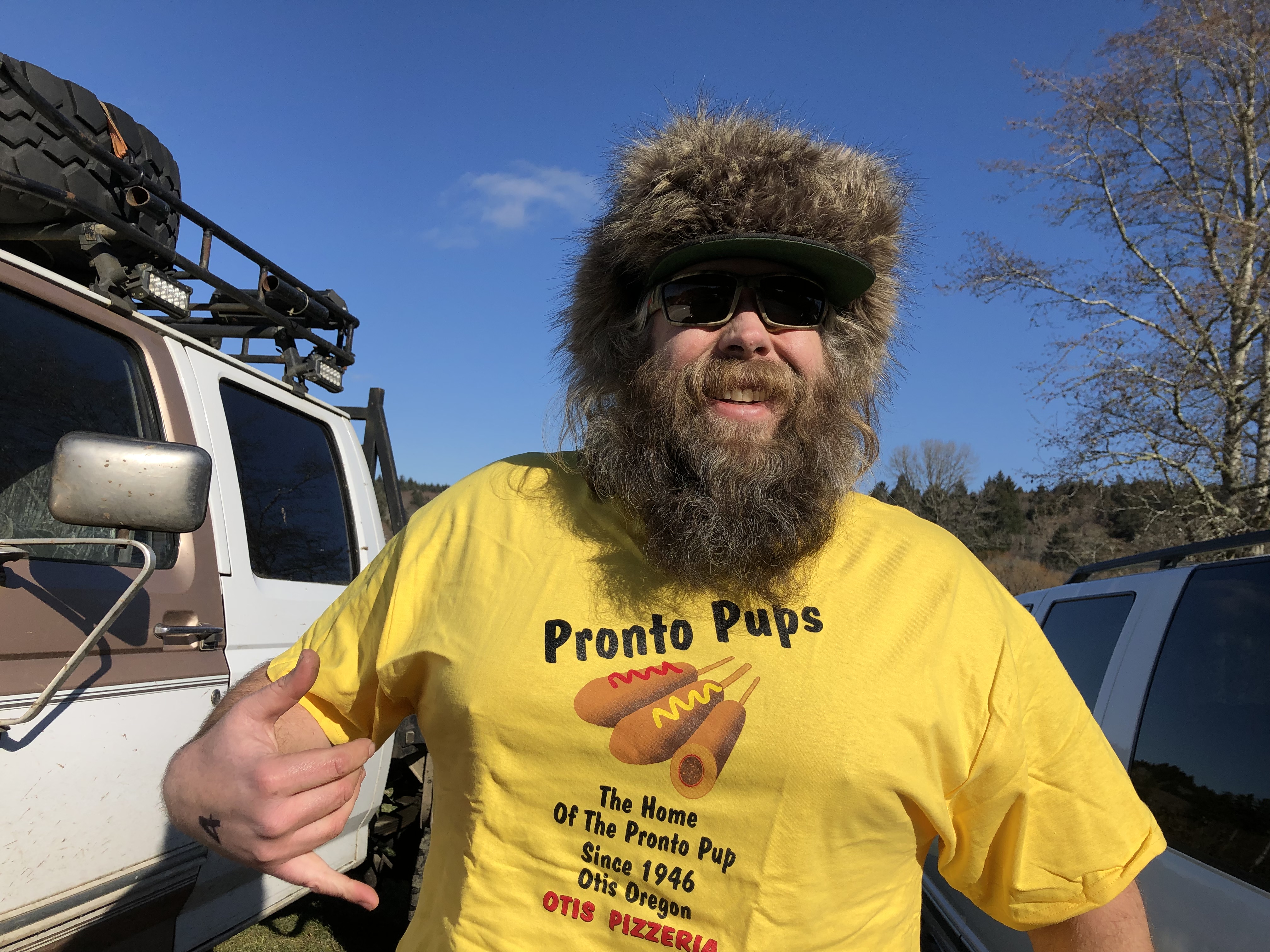 Sixteen-inch pizzas were placed in front of eight contestants who deployed a variety of strategies to devour the pies as fast as possible. Mead finished with fellow Salem resident Rusty Shackleford hot on his heels in a photo finish in the frigid cold.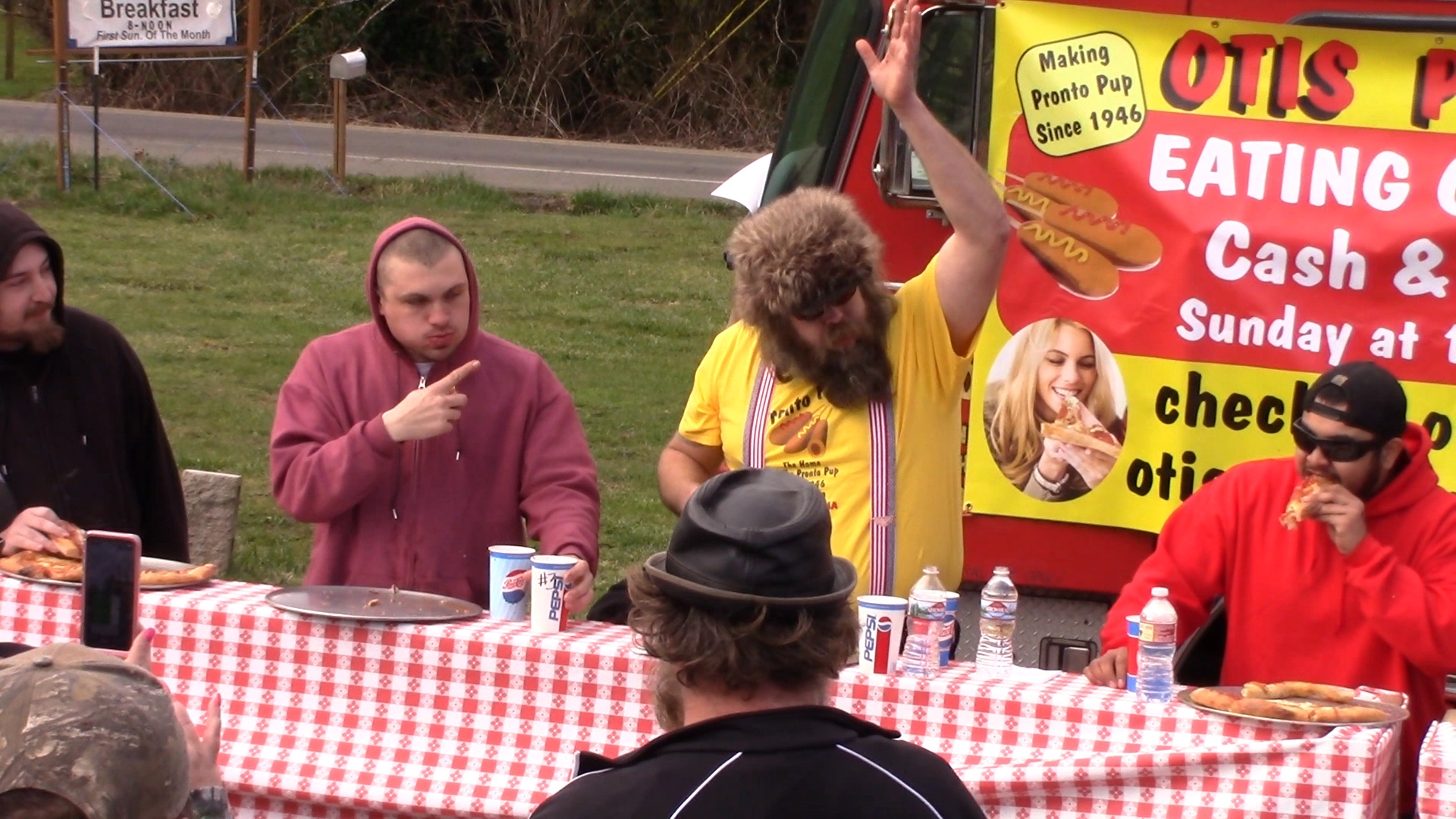 Mead said he was at home this morning scratching his "money maker" (indicating his stomach) and thought he could come to Otis despite 39-degree weather and win the top prize. Mead finished third in the Pronto Pup Eating Contest in late January.
"I decided to eat fast," he said, "and that seemed to be the key to winning. I ate fast and I ate a lot."
Shackleford, who came in second at the Pronto Pup Eating Contest, repeated his runner-up finish to earn a $100 gift certificate to Otis Pizzeria.
"I came in here with the same strategy I had for the Pronto Pup," he said. "I decided to layer them on top of each other because I figured that was the most efficient way to do it."
Lincoln City resident Seth (who declined to give his last name) placed third with his "dunk-pizza-in-water" strategy and took home a $50 gift certificate.
Proceeds from the contest go to Newport-based thrift store Pick of the Litter, where the sale of donated items assists the Lincoln County Animal Shelter.
Otis Pizzeria will host the Philly Cheesesteak Eating Contest, the third and final event in its series of charity eating contests, at 11:45 a.m. Sunday, Feb. 24.