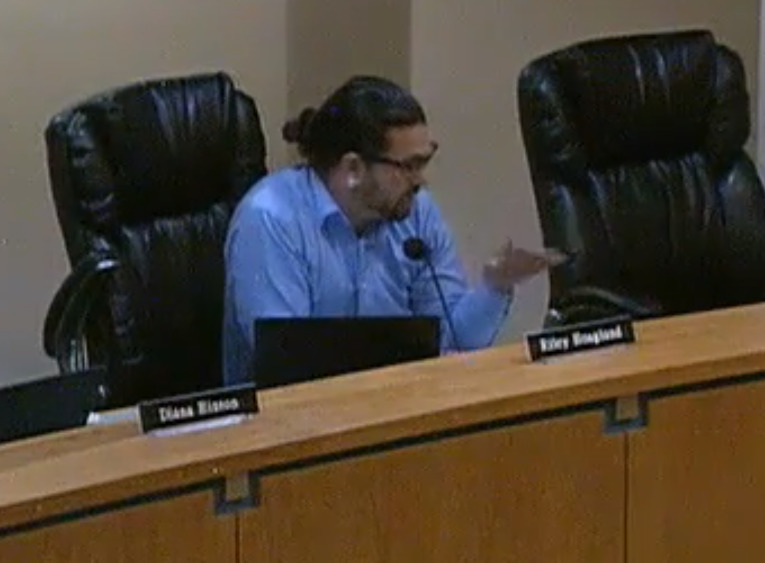 Lincoln City Councilor Riley Hoagland says the City is not doing enough to combat the spread of misinformation through social media and should identify measures to correct it.
"Facebook is now the Internet for people. They really do only go there," Hoagland said in open session at Monday's Lincoln City City Council meeting. "I feel like we are not being as responsible as we can be as a city to allow erroneous things to be stated as fact.
"… People spend a lot of time on Facebook and they build massive opinions from it, like it or not. They're not reading every newspaper. They're not."
Lincoln City City Manager Ronald Chandler responded by saying, "If people are getting their news from one source, they're doing themselves a great disservice. There's always multiple takes on what we do. … It's always important to look to multiple sources.
"… This is what it sounds like you [Hoagland] are suggesting, is having a staff member who is actively searching out what is being said about the city on Facebook or other social media and responding."
Hoagland said he doesn't think false information should perpetuate the news and the City should respond to it. He recommended a City account could be alerted through the hashtag #heylincolncity, where the public could ask, "Is this true or not?"
Chandler discussed how the City disseminates news and how to address misinformed responses to it. He said the City maintains five websites, 10 Facebook pages, two blogs, one Twitter account, a newsletter and issues press releases. Monthly and weekly radio interviews were also mentioned.
Chandler said the City's news sites and sources were not designed to react to public expression, but instructed four staff members to be "out and about talking to people" as part of their "regular activity."
Staff directed to speak with the public were Parks and Recreation Director Jeanne Sprague, Public Works Director Lila Bradley, Planning and Community Development Director Richard Townsend and Chief of Police Jerry Palmer.