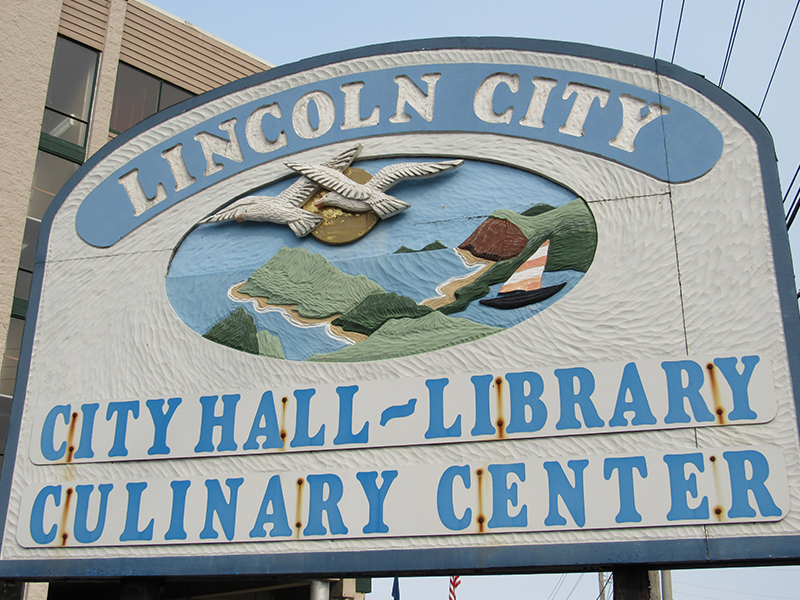 Taft Hall is likely to resume its role as a warming shelter in severe-weather situations if a recommendation to enable the City to move forward with an emergency declaration is granted at Monday's regular session of the Lincoln City City Council.
Approval of a request by Taft Hall owners Don Williams and wife Debbie to designate their property at 1206 SE 48th Place as an emergency overnight shelter by granting authority to City Manager Ron Chandler — as recommended by City staff and subject to Council ratification — would allow the facility to again provide shelter to the homeless and begin the land-use process of addressing its off-site impact.
Staff will recommend Monday that Council require the applicants to submit zoning and conditional use permit applications and pay for a zone text change for the Taft Village Core Zone and a conditional use application by 3 p.m. Friday, Nov. 30, which would allow for its temporary use through March 31 of next year.
Taft Hall's is located in the Taft Village Core and its use as a shelter is not permitted. Staff has encouraged the Williams family to apply for a zone change or a zoning text change to continue to utilize their property as a shelter, but they have yet to do so.
Support and opposition exist to the shelter remaining at Taft Hall, with opposition centering on off-site issues such as an increase in people sleeping in the area, alcohol and drug activity, trash, theft, panhandling, loitering and other safety concerns, particularly for children and seniors.
Other less-likely site options also exist, but an alternate plan to bus the homeless to Newport came to a screeching halt last week when Grace Wins Haven withdrew from an arrangement with Chandler to serve Lincoln City clients following a lack of support from the City and incoming Mayor Dean Sawyer and overwhelming social media outcry.