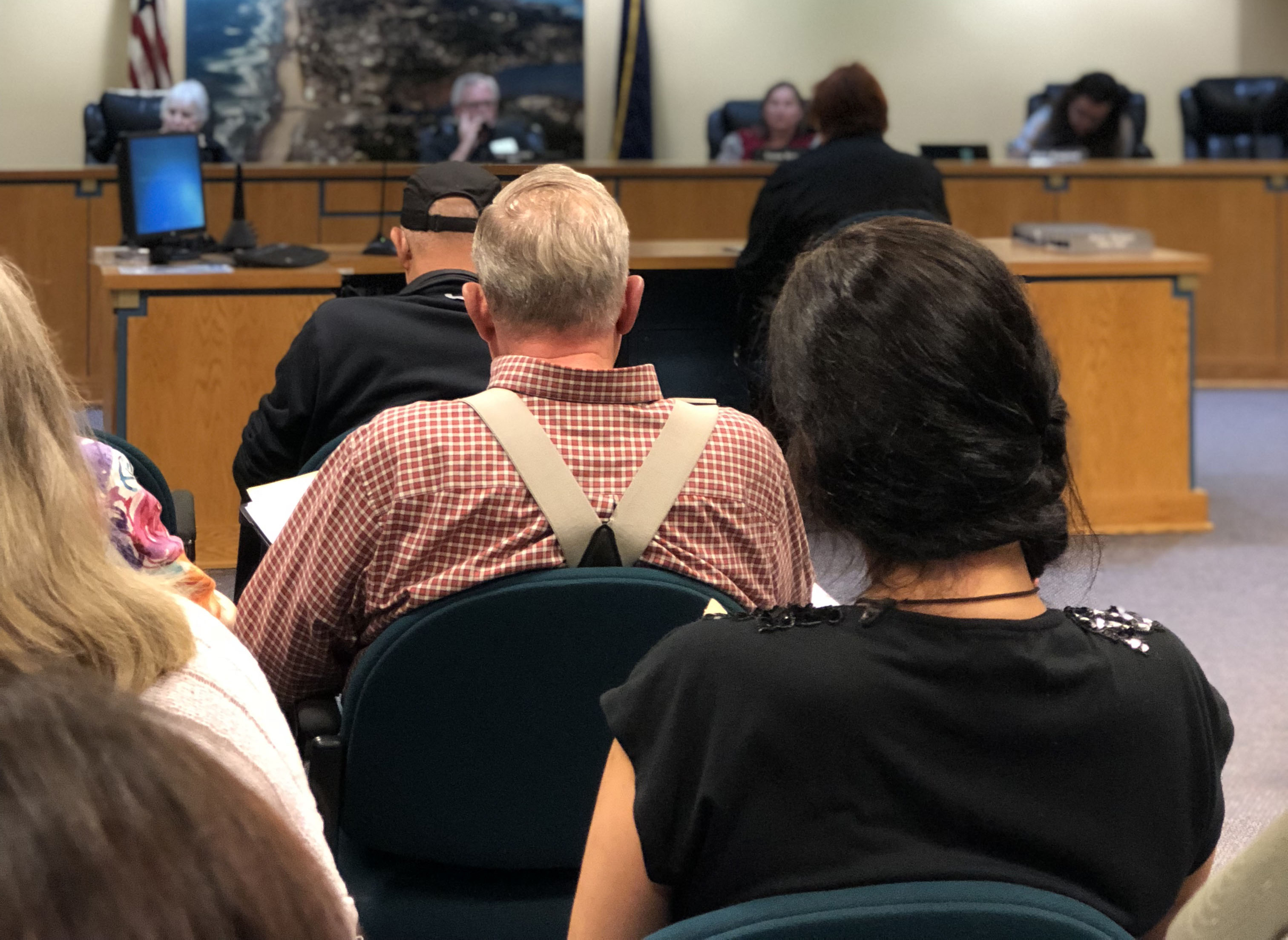 Housing the homeless became the rallying cry Monday night at the regular session of the Lincoln City Council, where concerned citizens, community leaders and homelessness advocates took turns reacting to the recent defunding of the Lincoln City Warming Shelter.
In the end, Councilor Judy Casper moved to direct a plan for a "special-special" work session "as soon as possible" to research and evaluate the homelessness situation in Lincoln City and "provide stable facilities that meet the needs of this everlasting, changing, growing population."
Councilors voted unanimously at the close of a two-hour meeting to direct staff to set up a workshop in order to discuss "funding, zoning and intergovernmental cooperation" on homelessness services.
Citing the legal ability of the Shelter to host clients overnight at Taft Hall, Councilors approved it for a $4,600 grant on Sept. 10 — a 90 percent reduction from the $45,000 the City awarded in 2017, and a 62 percent cut from the $12,000 the Shelter requested this year. None of the other 22 agencies that requested money were approved for less than they received last year.
Homepage, which detailed the homelessness issue last week in a story that engulfed social media and drew a near-packed house Monday night to debate the subject, will continue to address the matter of homelessness in the coming days and weeks.
EDITOR'S NOTE: The Council has planned the Shelter work session for Monday, Oct. 15.