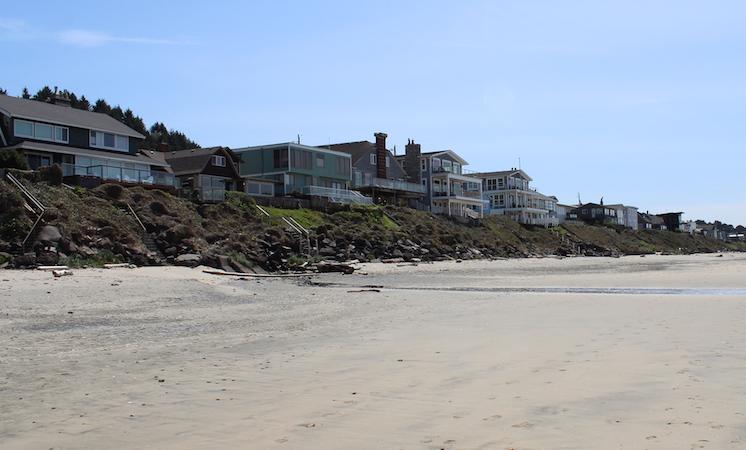 Vacation rental dwelling (VRD) owners will still be required to post large exterior signs and place illuminated house address numbers on their properties following a deadlocked vote Monday by the Lincoln City City Council.
Councilors Riley Hoagland, Diana Hinton and Susan Wahlke voted against the proposed amendment to a municipal ordinance, while Dick Anderson, Judy Casper and Mayor Don Williams voted in favor in the 3-3 vote.
In an attempt to protect property and curtail burglary, an amendment was considered Monday to allow VRDs to place a small placard or sign on the building's façade with contact information advising neighbors and tenants of the name and telephone number of the VRD's local representative; with alarm signs, if applicable, next to the sign.
Monday's vote means VRD owners will still be required to post a two-square-foot sign on the exterior of the property and have illuminated or reflective numbers on the structure's front wall.
Hinton discussed why she thought the signs were a good idea to keep. She said vacation rental users had problems getting into a lock-box to get the key, but were able to call the number on the sign. She also said she called the number on the sign herself when a screen door was banging at the VRD next door and didn't feel like it rose to the level of having to call a non-emergency police number.
Wahlke said back in the 1990s no signage was allowed on a VRD because it took away from the neighborhood and made the house a target for burglary.
"I think it's used well for neighbors' issues not rising to the level of emergency," she said.
The City Council adopted Health and Safety Standards in 2014 for VRDs, including a requirement for a two-square-foot "government" sign with local representative contact information on the exterior of the building.
Another requirement required house numbers to be reflective or illuminated after the Lincoln County District Attorney's office again rejected a public record's petition to make a VRD mailing list openly available under Oregon Public Records Law on personal privacy exemption and security grounds.
This post will be updated