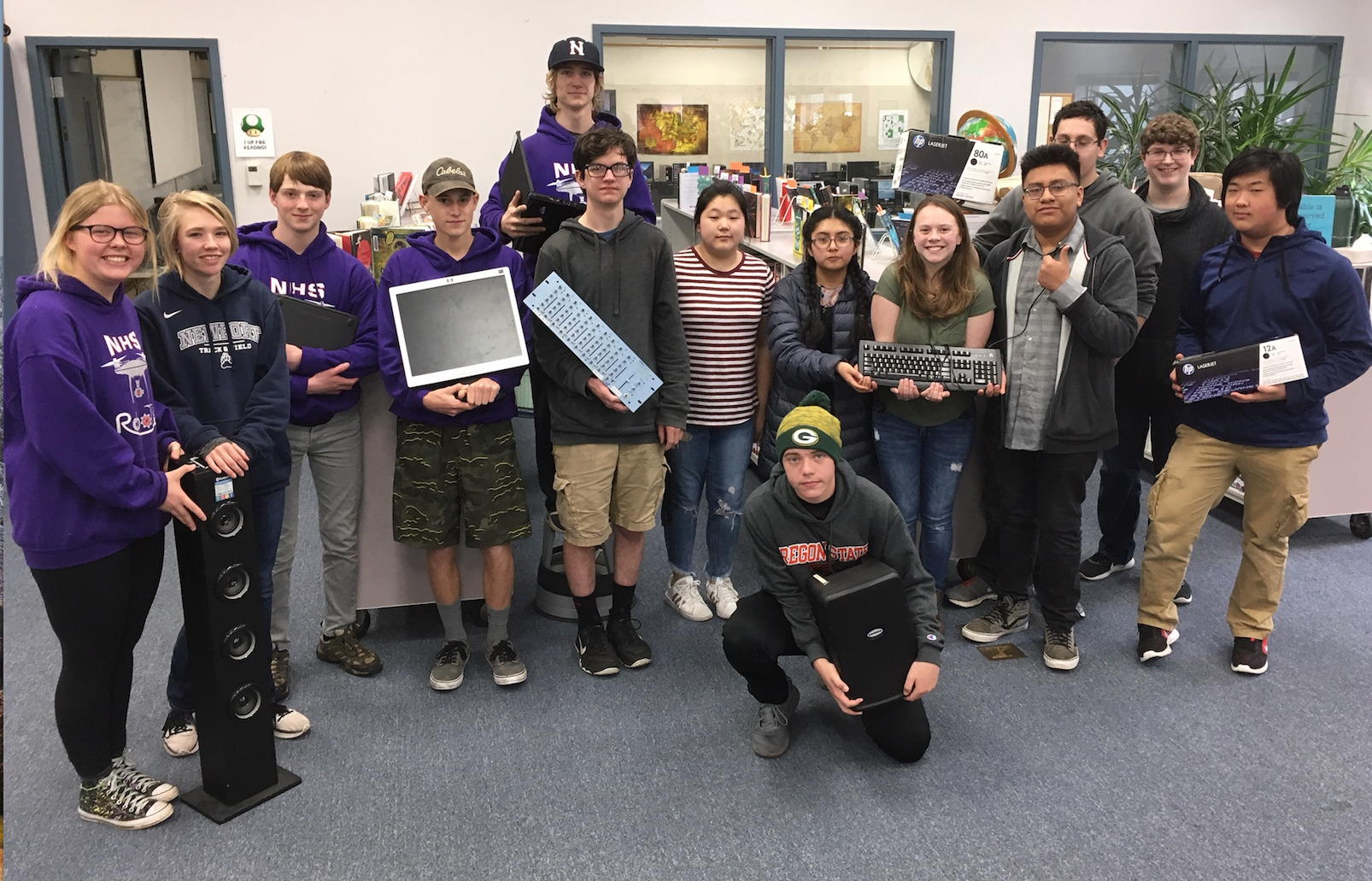 Lincoln County residents can avoid illegal disposal of computer and related electronics equipment when Newport High School's Robotics Club and Thompson's Sanitary Service host Earth Week Electronics Recycling, April 26-27.
The annual event will be held from 10 a.m. to 2 p.m. both days in the east campus parking lot at Newport High, 322 NE Eads St.
With more than two billion computers in use worldwide, safe disposal of e-waste has become a critical concern. It is illegal to dispose of e-wastes in landfills in Oregon because they contain hazardous chemicals like lead, cadmium, mercury and more that can contaminate water supplies. However, most of this waste can be recycled and reused, which is the goal of the event.
Items accepted for recycling (at no charge) include: TVs, computers (monitors, towers, laptops, desktops); computer peripherals (mice, printers, speakers); camcorders and cameras; MP3 players (iPods, zunes, etc.); printer ink and toner cartridges; cables and power supplies; cellular, corded, and cordless phones.
Data security on computers is the donator's responsibility. Hard drives can be removed and hammered prior to recycling or erased by programs like Killdisk (there's a free version at killdisk.com.)
Items not acceptable include batteries, DVD and VHS players, game consoles and handheld electronic games, scanners, and fax machines. Many of these items might be donated to local service organizations, if in working condition.
The event marks the fourth time NHS Robotics Club has helped host this event. Over the past 10 years, the club has managed to keep more than 70 tons of materials from entering the waste stream, with around one-quiarter of that being e-waste.
The club also partners with Lincoln County to host a surplus office equipment sale every fall.
For more information, call Liz Fox at 541-265-9281, x231 or email [email protected]
For more information about Thompson's Sanitary Service Recycling, contact Aimee Thompson at 541-265-7249 or email [email protected]