On the agenda for Monday's Lincoln City Council meeting is a resolution establishing all-way stop signs at three intersections:
NE 14TH STREET AND NE OAR AVENUE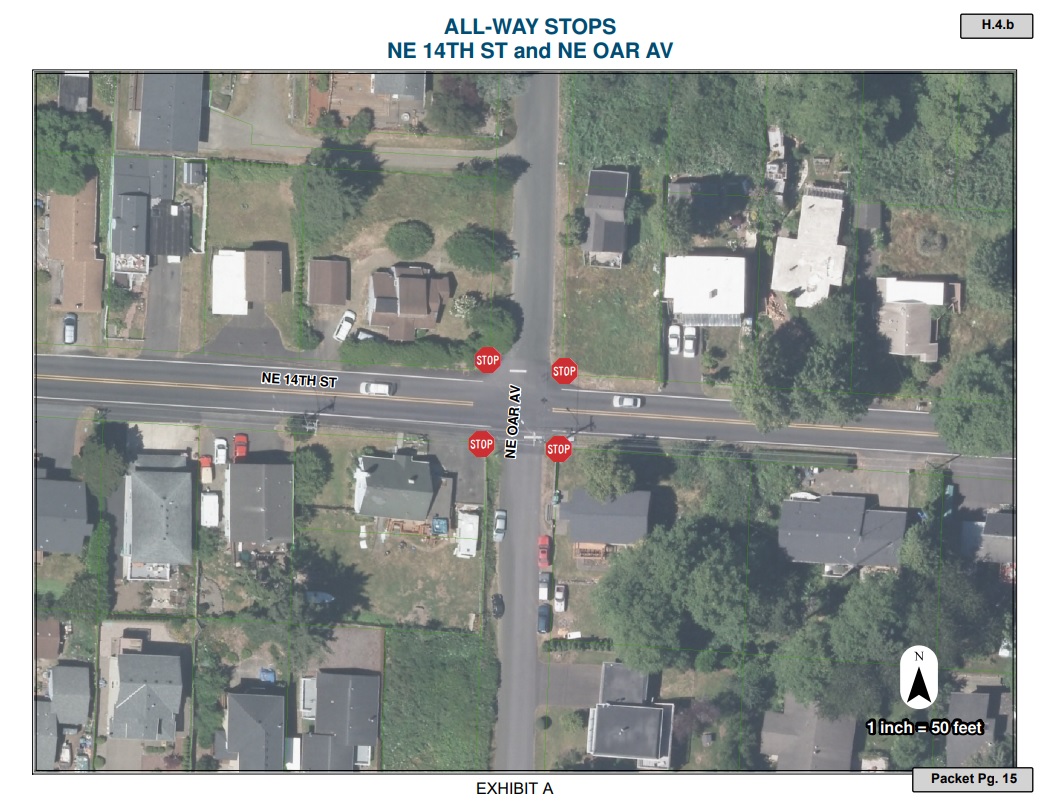 SE 3RD STREET AND SE 2ND PLACE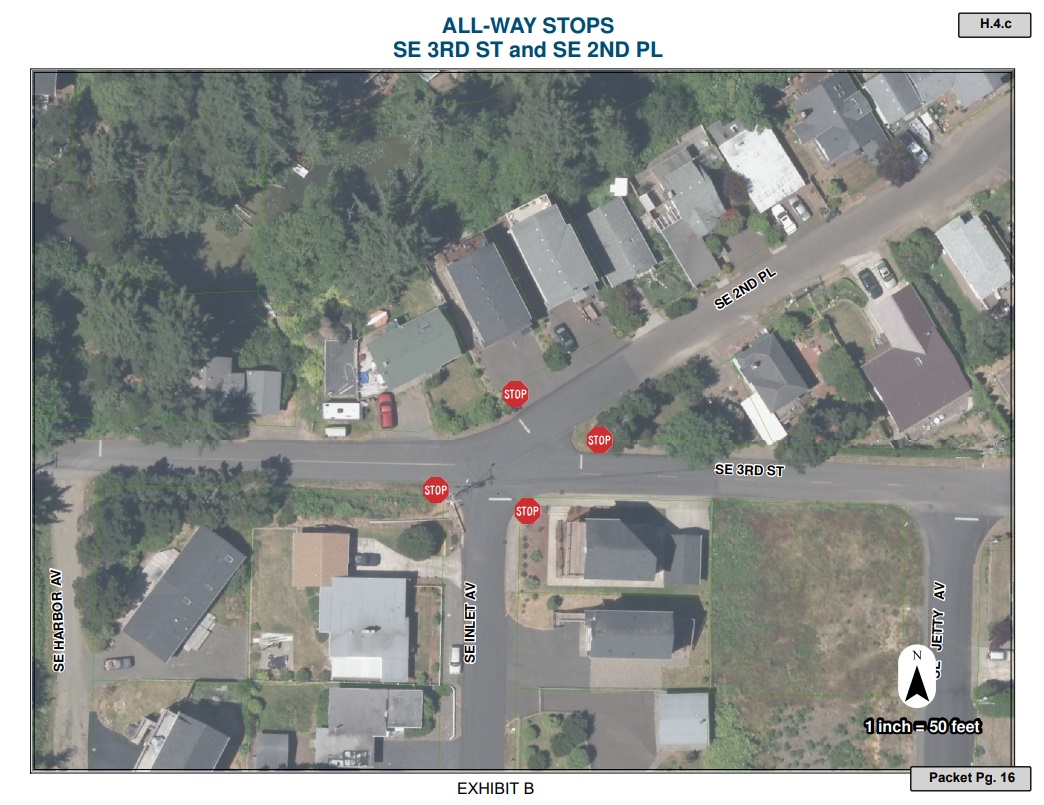 SW 24th DRIVE AND SW COAST AVENUE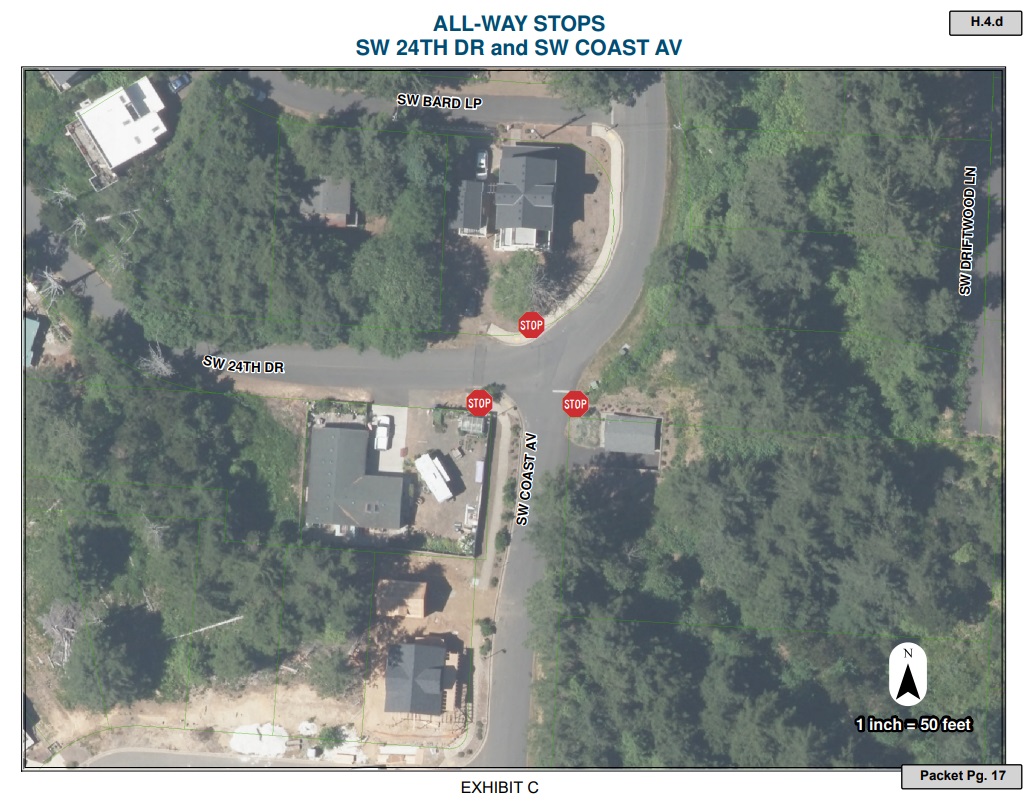 City Staff Recommendation
Council has received the recommendation to change these intersections from the city engineer.
Background
On April 23, 2018, the city's Sidewalk and Overlay Presentation included a
recommendation that three intersections be changed to all-way stops. Council directed
staff to return with a resolution to take the traffic control action.
Council Options
1. Approve the Resolution, with or without modifications; or
2. Postpone to June 25, 2018.
Potential Motions
1. Motion to approve Resolution 2018-06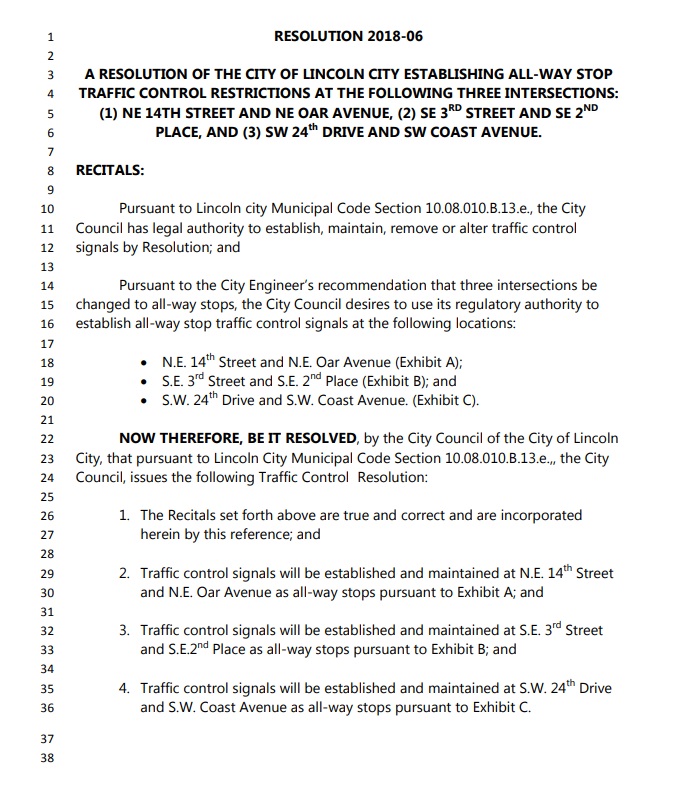 The public is welcome to attend the Lincoln City Council meeting at 6 p.m. June 11.