PICS BY MITCH PARSONS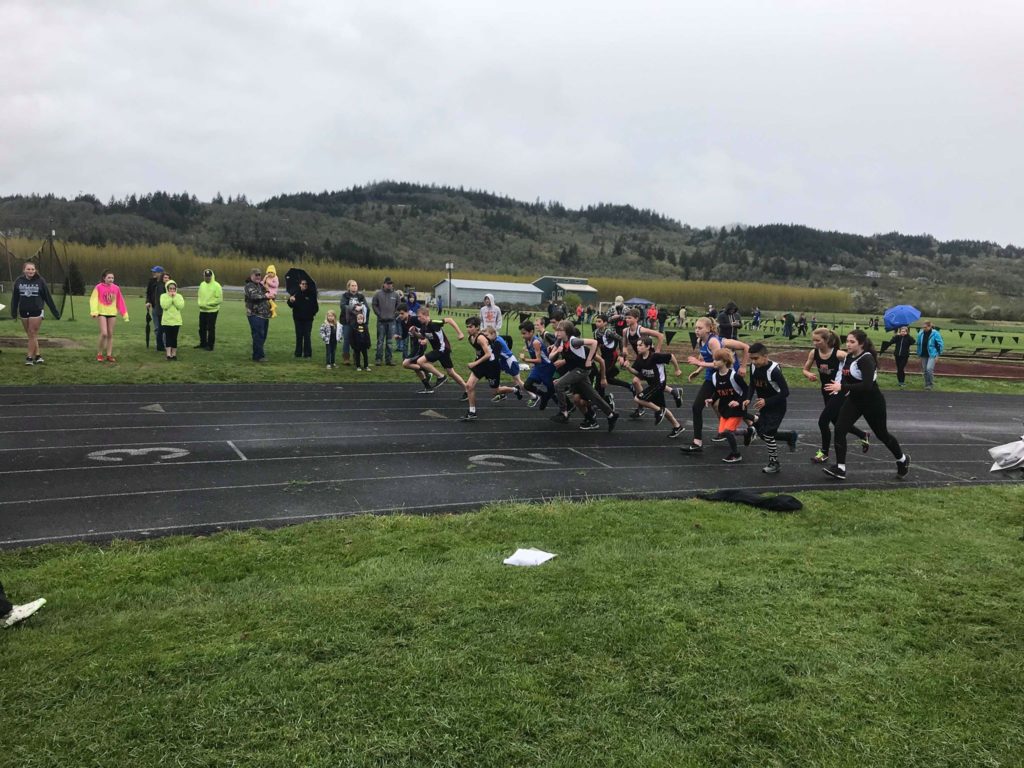 Brayan Mateo won both sprints, Austin Winters won the 1,500, Joshua Ruiz won the shot put and Kaden Hindman won the javelin to lead Taft to the boys title Wednesday in a West Valley League middle school track and field meet at Amity.
Kadence James took first place in the high jump and Taye Johanson won the long jump for the Lady Tigers, who placed third behind Amity and Dayton.
Taft defeated host Amity 173.5-158 in the boys meet behind Mateo's sweep of the 100- and 200-meter dashes.
Ryan Riggs was second in the 800 and MaKaden Melton runner-up in the 100-meter hurdles for the Tigers.
Jayden Howland placed third in the 800- and 1,500-meter runs, while Sammy Vasquez placed third in the 100 and Juan-Jose Lupercio third in the long jump.
Jaelyn Olmeda was third in the 200 and Makaia Kessinger third in the 1,500 for the girls.
Taft returns to action Tuesday, April 17, in a Mid Valley Central Coast League meet at Newport.
For complete individual results, click here
Team Scores
Boys
Girls