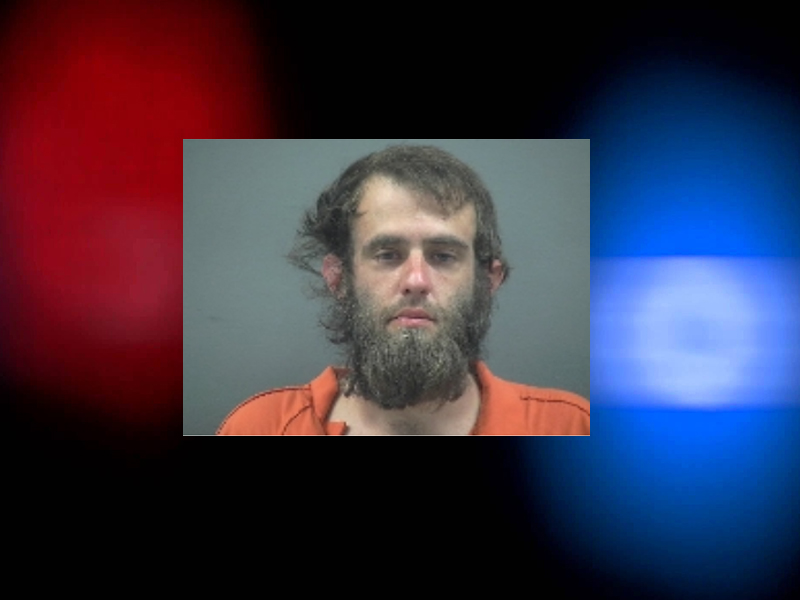 David James Caskey set multiple "low-risk" fires in Newport Friday, according to charges filed by the Newport Police Department.
"I'm going to start a fire somewhere

 & I'm not going to tell anyone Galahad mother——-,"  Caskey said in a Facebook post Friday morning.
Caskey was charged with two counts of criminal mischief and two counts of arson. The investigation is ongoing.
Caskey is lodged in the Lincoln County Jail.
The following is a news release issued Monday by the Newport Police Department: 
On 11/23/18, Newport Police Department and Newport Fire Department responded to several Arson Fires around the City of Newport.
The first fire was set at Betty Wheeler Field in one of the dugouts at about 1:40 p.m. which caused damage to a wooden bench and the dugout wall. The second fire was set at about 2:30 p.m. in the loading dock of Rite Aid which caused damage to a vinyl fence. The third fire was set at about 2:40 p.m. in a recycling bin located at Rory Foley CPA Office. This fire destroyed the recycling bin and caused damage to the building.  The fourth fire was set in the loading dock at Best Western Resort at about 2:50 p.m. This fire was set in a pile of cardboard located next to the building.  The fifth fire was set in a cardboard recycling and storage area at Walmart at about 3:15 p.m. This fire caused extensive damage to the fence surrounding the storage area along with many other items that were being stored there.
A short time after the Walmart fire, surveillance footage was obtained and David Caskey was positively identified as the suspect. Caskey was located a short time later and taken into custody without incident.
The investigation into the fires is ongoing as several of the fires were not initially reported to Police.
At the time of the fires, Caskey was wearing dark pants and had on a bright yellow "safety jacket" with a black hoodie underneath it. 
If anyone has information about reported, or unreported fires, they are requested to contact Newport Police at 541-574-3348.