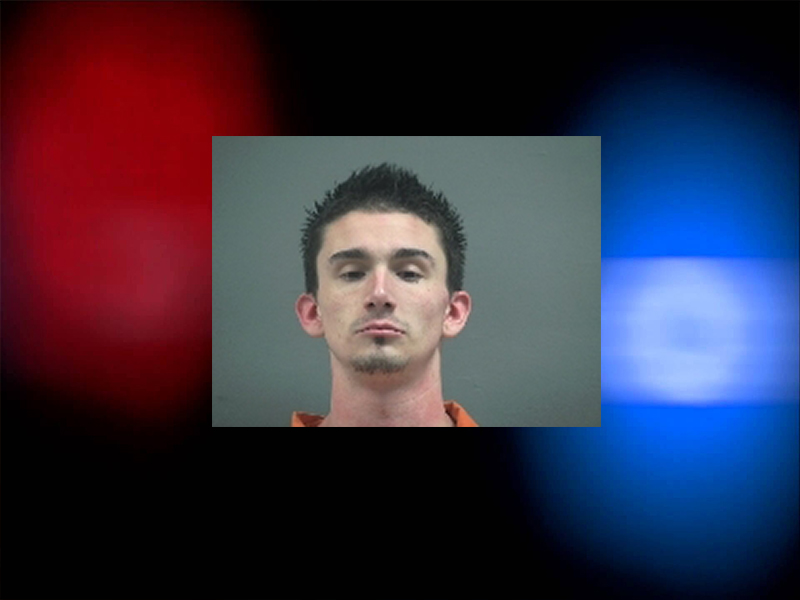 The use of spike strips led to the arrest early Saturday of a wanted probation violator from Lincoln City who led police on a high-speed chase through Newport in a suspected stolen vehicle.
Upon initiating a traffic stop on Ruben Mosqueda, 24, at approximately 1:30 a.m. in the Walmart parking lot, Newport Police learned that a 2001 Honda Civic was reported stolen out of Vancouver, Wash. The vehicle sped away from officers, prompting a high-speed pursuit.
The Civic traveled west on NW 25th Street to NW Oceanview, then turned south as the chase continued with speeds reaching 60 mph. Responding officers set up spike strips near the intersection of NW Spring Street.
Mosqueda hit the strips, which deflated both passenger-side tires, but the pursuit continued through the Nye Beach area, then onto Highway 101. Mosqueda left the highway just north of the Yaquina Bay Bridge and led police through Yaquina Bay State Park, coming to a stop on the north side of the park.
Newport Police and Lincoln County Sheriff's officers initiated a high-risk traffic stop and took Mosqueda into custody without incident. Further investigation revealed Mosqueda had an active probation violation warrant for his arrest out of Hood River County.
Mosqueda was taken into custody and lodged at the Lincoln County Jail on the following charges:
Attempt to elude police (felony)
Reckless driving
Possession of a stolen vehicle
Unauthorized use of a vehicle
Warrant for probation violation
Bail was set at $165,000.