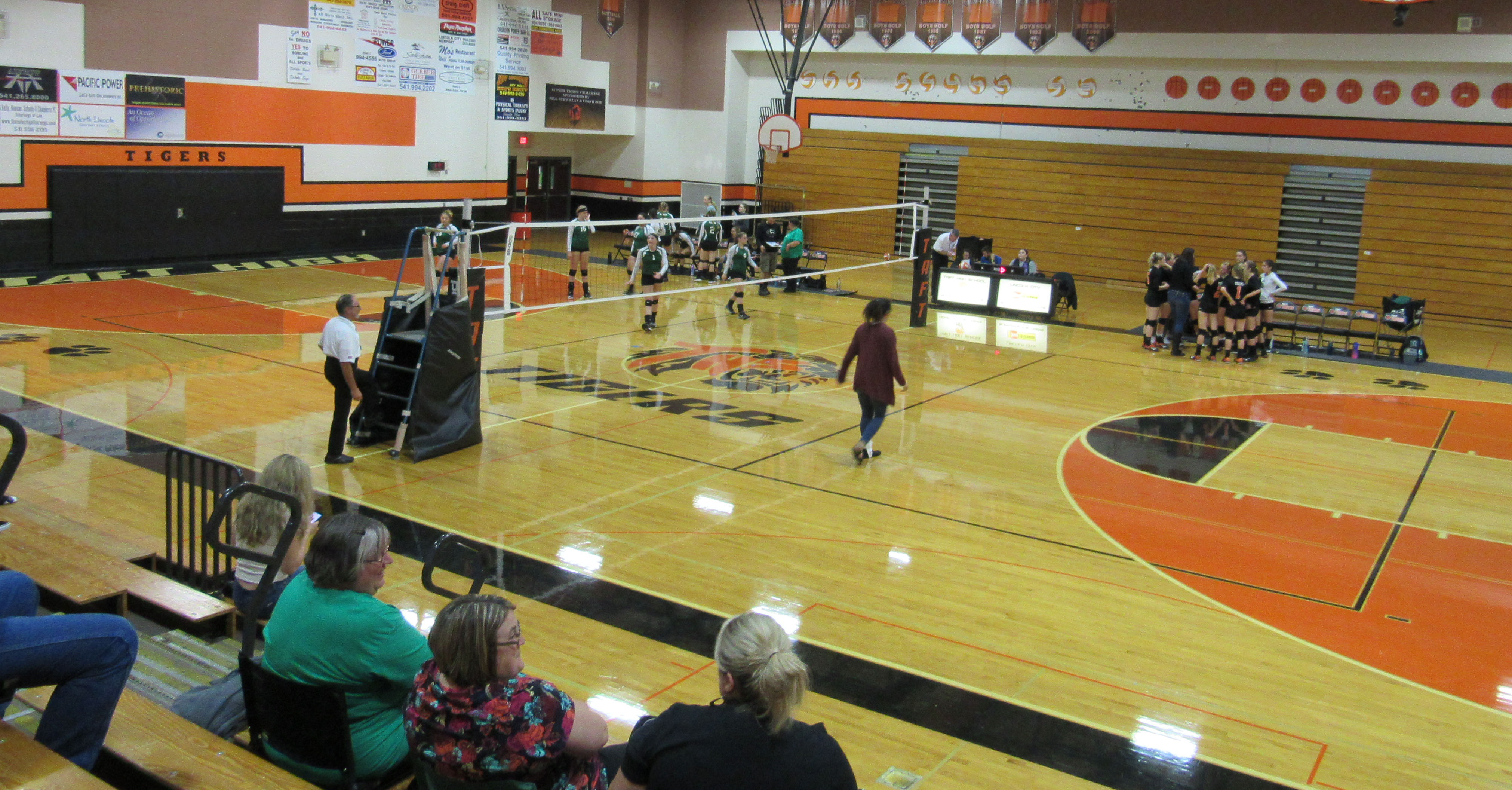 The host Taft High volleyball team squeaked out a thrilling second-set victory, its second set-victory of the season, but remained winless Thursday in falling to Rainier 3-1 in the team's Class 3A Coastal Range League opener.
"I'm proud of how our team played tonight," second-year coach Kelsey Hart said. "We had a crazy storm of injuries over the last week or so, so we were missing some of our key players tonight."
The Columbians won for the first time in five matches this season, 25-12, 24-26, 25-21, 25-11.
"Middle hitter Maleah Smith and libero Corey Van Damme we're both itching to play, and we're frustrated to be benched due to injuries," Hart said. "They did a great job helping out on the sidelines tonight, especially with giving pointers to our younger players."
Taft has three sophomores and two freshmen on its varsity roster.
"Outside hitters [seniors] Savannah Russo and Caitlyn Rundstrom once again led our team offensively, with freshman middle hitter Shelline Nerup contributing kills as well," Hart said. "Our setters, [senior] Lilly Salsbery and [freshman] Lily Hatton, both did a great job giving the ball to all of our hitters, and really running the court.
"JV players Keeara Harmon and Addie Gates did a great job going in for us and providing us with some subs and versatility during the match. Our whole team did an amazing job upping their energy, which has been a struggle the last few games."
Taft returns to the court Tuesday, Sept. 18, with a league match at Clatskanie.
"We look forward to our rematch against Rainier later this season, where we hope to have all of our players healthy and ready to play," Hart said.