The Taft High boys golf team, led by duplicate 83s from leading players Logan Merry and Bonny Patel, virtually clinched a spot in next week's State championships under brilliant skies before the home crowd Monday at Salishan Spa & Golf Resort.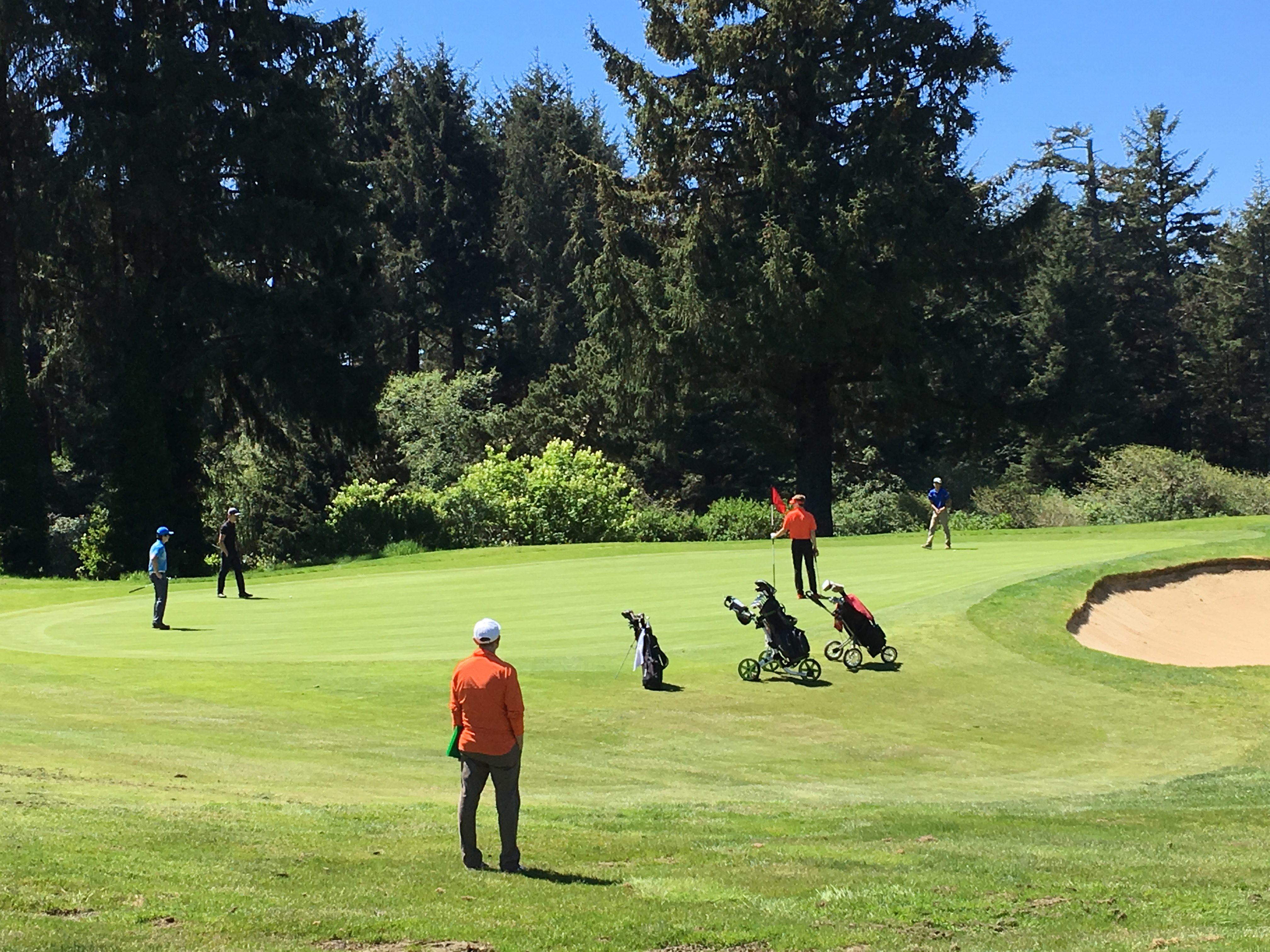 Calling it "a really great day for golf," first-year Taft coach Andy Morgan's squad placed itself in prime position for a run at the team title in the Class 3A/2A/1A Special District 2 Championships.
"I believe, mathematically, we can't be eliminated," he said. 'We were in second position, and should be guaranteed a tie for second, even if we drop to fifth in the tournament. However, we are in striking distance of an extremely good team from Blanchet."
Blanchet Catholic has won every Class 3A West Valley League tournament it has played this season, but that is not discouraging the Tigers from catching the Crusaders, Morgan said. La Pine is in third, East Linn Christian Academy fourth and Santiam Christian fifth in the 36-hole tournament that concludes beginning at 10 a.m. Tuesday in Gleneden Beach.
The 36-hole OSAA Boys Golf Championships will be contested May 14-15 at Quail Valley Golf Course near Banks.
"It is our goal to win," Morgan said. "We do not play for second, third or any other number than first. I have told the athletes all year, games are played to win. I do not believe in playing for fun. We should have fun playing, but the object of competition is to put your best effort towards a win, every time, all the time. That is our goal — and we are having a lot of fun working towards that goal."
The Tigers, who won one tournament and placed second behind the Crusaders in a couple of others, would have been closer to that goal if not for the hardships of No. 1 player Merry, who carded an 8 on the final hole while hunting down first-round leader Kyle Humphreys of Regis, who shot 81.
While Patel carded a career-low 83, No. 3 player William Brooks shot 144 a week after carding 92 at Sunriver. Senior twin brothers Dawson and Ean Wood shot 105 and 126, respectively.
Dawson Wood used a front-nine 49 to assemble his supportive round on the 6,203-yard, par-72 layout, while Brooks and Ean Wood struggled along with the majority of the field. Just 14 of 29 players broke 100.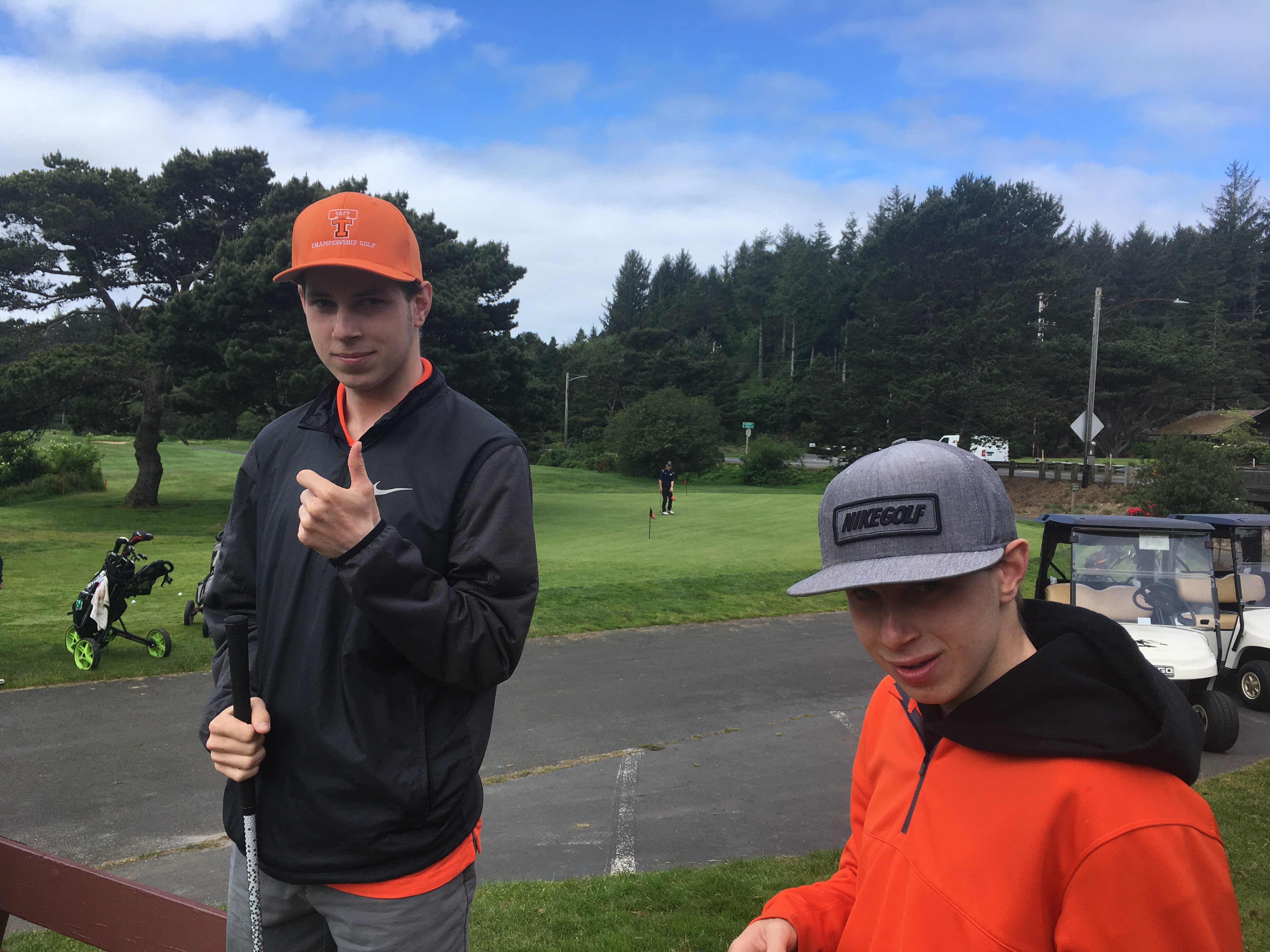 "These are some of the highest scores, as a total field, that we have seen all year," said Morgan, who credited the Salishan staff for its hospitality in hosting the first day of action. "The course is in really good shape. The greens are not the quickest, but playing extremely well. The ball is bouncing and rolling nicely for the first time this year.
"Even though the play was difficult, there seemed to be a general feeling of good competition and conditions. We had volunteers following each group, and I felt like the visiting teams were feeling like the appreciated guests that they are."