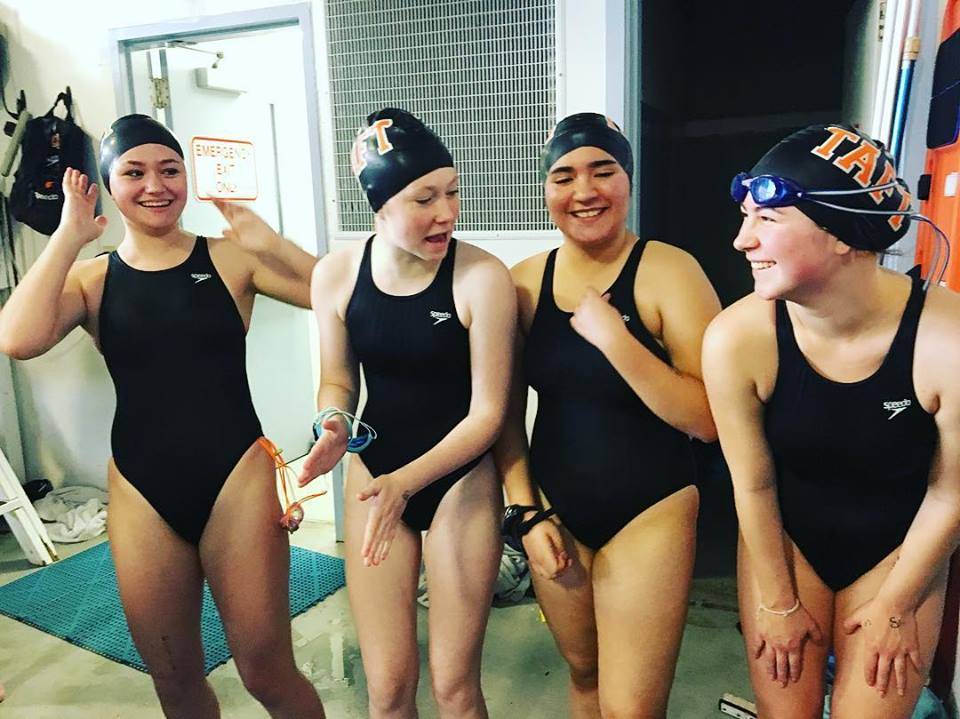 Freshman Sam Cortes won the 100-yard backstroke and 200-yard individual medley, while junior Micah McLeish won the 200-yard freestyle Saturday to lead the Taft High boys to third place at the Clemens Invitational swim meet in Philomath.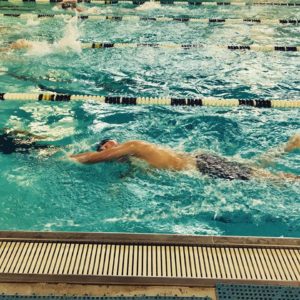 Senior Jordan Hoff placed second in the 100 back and 200 IM as the Tigers finished behind team champion Salem Academy (492) and runner-up Philomath (386) with 348 points.
Freshman Angel Moreno (100 breast) and sophomore Jose Segura (200 free) also posted second-place finishes for Taft.
Meanwhile, sophomore Napy Meyer led the girls squad to a fourth-place finish behind Salem Academy (424), Philomath (375) and Blanchet Catholic (355) by finishing third in the 100 back.
"We did well at Clemens, regardless of the fact that we were down four boys due to illness and/or injury [Tanner Landry, Hunter Lunstedt, Jonee Wright and Mike Young], plus one girl (Brie LeBeouf)," Taft Coach Lissa Parker said. If we get a full complement of the team back in action we will be able to push even further up in the rankings."
In addition to Cortes, Moreno and Segura, Meyer joined freshman Dylan Barrera (100 back), junior Bryanna Paget (50 free, 100 back), sophomore Isabelle Serrato (500 free), junior Hannah Weaver (50 free, 100 free) and senior Ayden Woodard (100 free, 100 breast) with personal-best times in the eight-team meet.
McLeish, Segura, Cortes and Hoff teamed to place second in the boys 400-yard freestyle relay, while Meyer, junior Sammy Halferty, senior Lydia Prins and freshman Aubrey Sciarrotta combined for third for the girls in the same event.
"Having some key swimmers out gives the first-year and seasonal swimmers more chances to compete and gain valuable experience," Parker said. "Those swimmers were able to drop some significant times."
The Tigers return to action Thursday, Jan. 10, when they host the Taft Invitational featuring Gladstone, Newport, Rainier and Toledo at the Lincoln City Community Center pool.