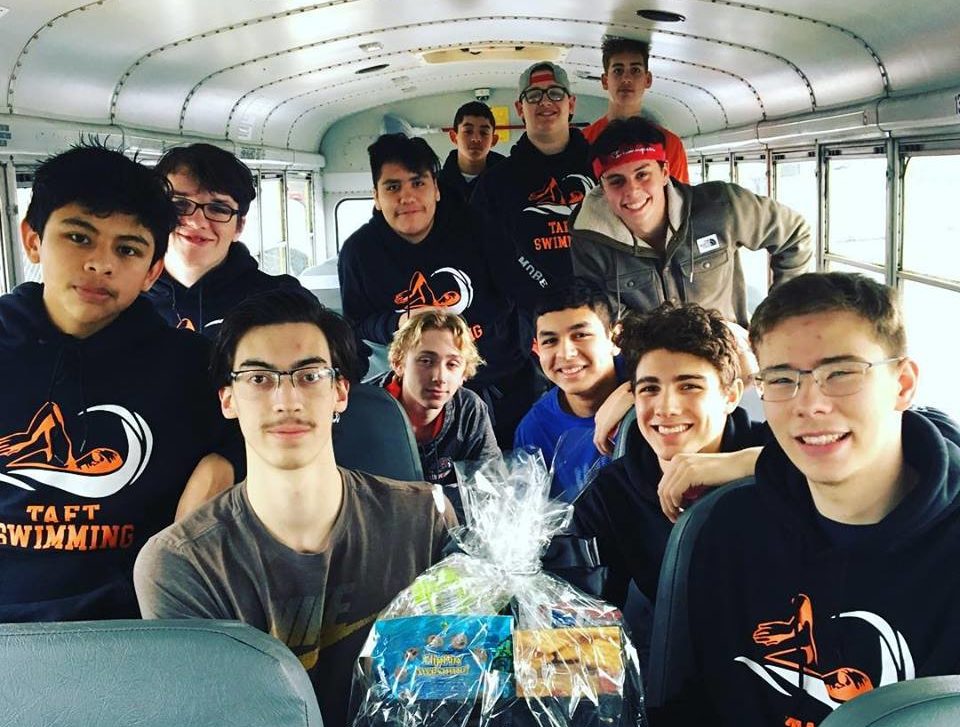 With cheese as bait, Taft High's boys swimmers took home the biggest blocks Saturday by beating the host squad off the blocks, into the water and to the finish line for the team title in the Tillamook Cheese Relays.
"The boys had a pretty fantastic meet with a lot of first places," Taft Coach Lissa Parker said of the popular event that awards cheese to participants along with a post-meet trip to the Tillamook Cheese Factory. "All in all, it's a very fun meet for the swimmers and a change of pace."
With the less-experienced swimmers passing out towels and cheering the Tigers on, the Taft boys emerged on top by 58 points over runner-up Astoria, while the Taft girls placed third behind winning Tillamook and second-place Seaside.
"It was hard to find spots for everyone, as the swimmers are restricted to swim in only five relays and some of the swimmers don't know how to do the more complex strokes like butterfly and breaststroke," Parker said. "The girls had a harder go of it, as the Tillamook girls are very fast and competitive."
The Taft boys got relay wins in the 200-yard medley (Jose Segura, Hunter Lundstedt, Tanner Landry and Joram Hoff); 400 medley (Hoff, Angel Moreno, Segura and Sam Cortes); 200 freestyle (Landry, Sam Anderson, Ayden Woodard and Lundstedt); 400 medley (Moreno, Segura, Cortes and Micah McLeish); 200 fly (Landry, Dylan Barrera, Moreno, Hoff); 200 back (Cortes, Segura, McLeish, Hoff); 400 free (Landry, Barrera, Moreno, McLeish); and 500 free (Anderson, Landry, Cortes, Hoff).
Lydia Prins, Napy Meyer, Charlotte Lundstedt and Sammy Halferty teamed to win the 200 breaststroke relay for the girls.
"It was a fast-paced meet and very crowded and we just couldn't get them up to the blocks fast enough," Parker said of the girls, who lost potential points for late starting times. "However, they won the breaststroke relay, had several second places and some awesome individual times."
Taft competes next at 2 p.m. Saturday at the Blanchet Catholic Invite.