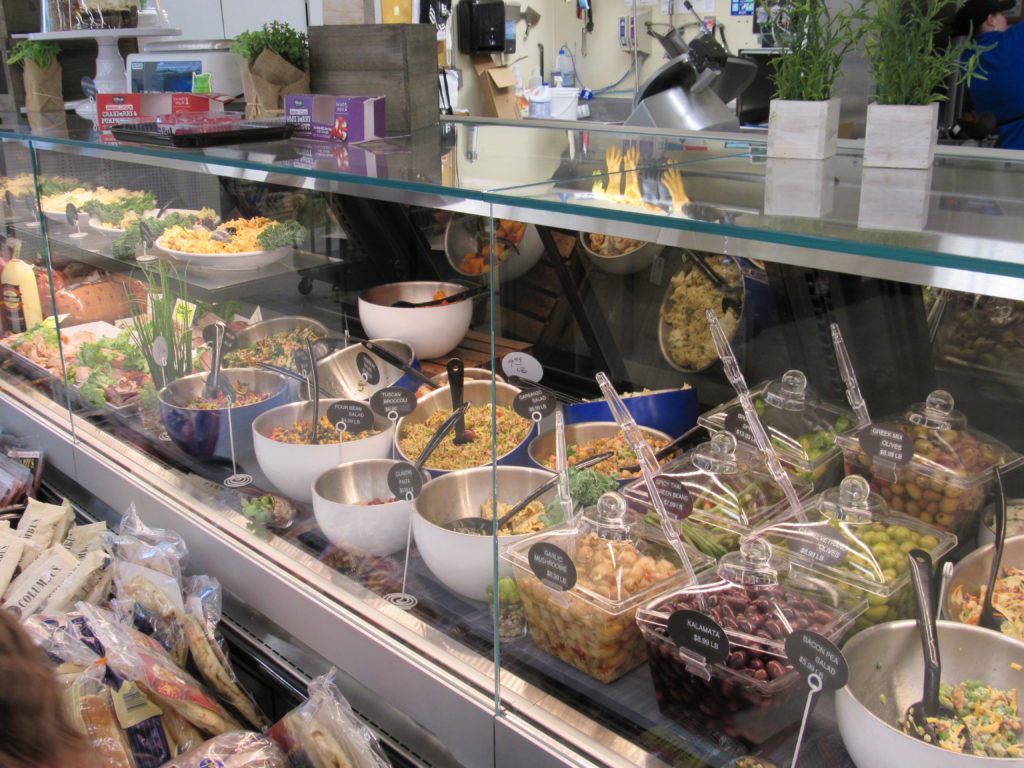 Lincoln City's McKay's Market remodeled its deli last week as part of a series of upgrades to the chain of employee-owned stores.
"We are unifying the stores and bringing them together," deli merchandiser Jamie Lipkowitz said. "We want customers to know that when they walk into a McKay's that they are in a McKay's."
"It's great. I love it," deli Manager Kari Cash said. "Customers are loving it. The customer response has been outstanding."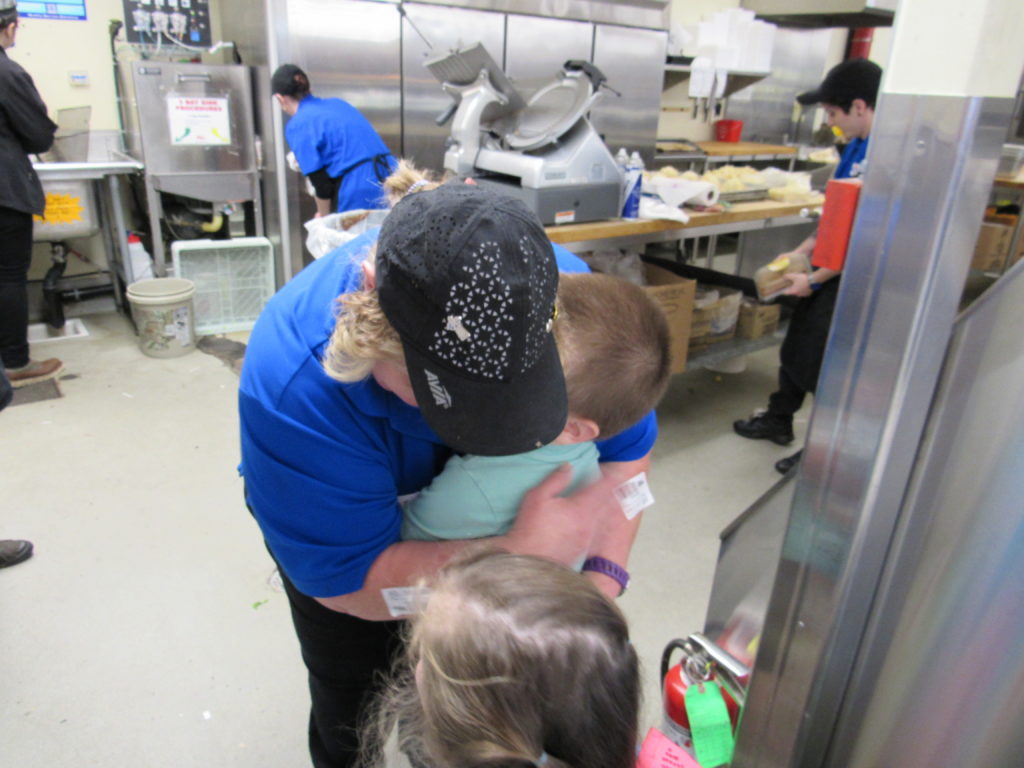 Two new menu screens display the latest deals on chicken strips, jalapeno poppers, Jo Jo's and other assorted deli items. Deli staff are able to change the screens to their liking "on the fly," which is a serious upgrade from the outdated paper sign method.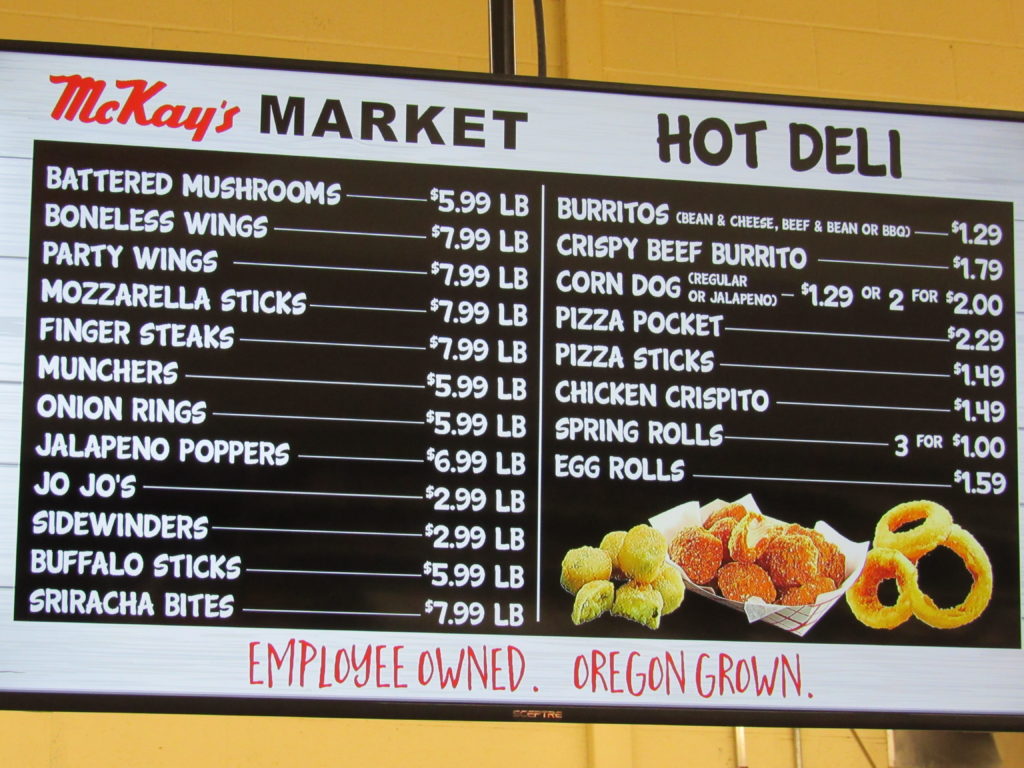 A new set of larger heated display cases allow more food to be made and put out for the public, deli staff said.
"We can offer more of a variety to the customer," Cash said. "We now have high-end salads and olives, which we have never had in the past –We have a great olive selection now."
Also upgraded is the presentation of the specialty cheese section, which sits just off the deli in a refrigerated display. Customers expressed their delight with the upgrade to the section that holds virtually every cheese known to man.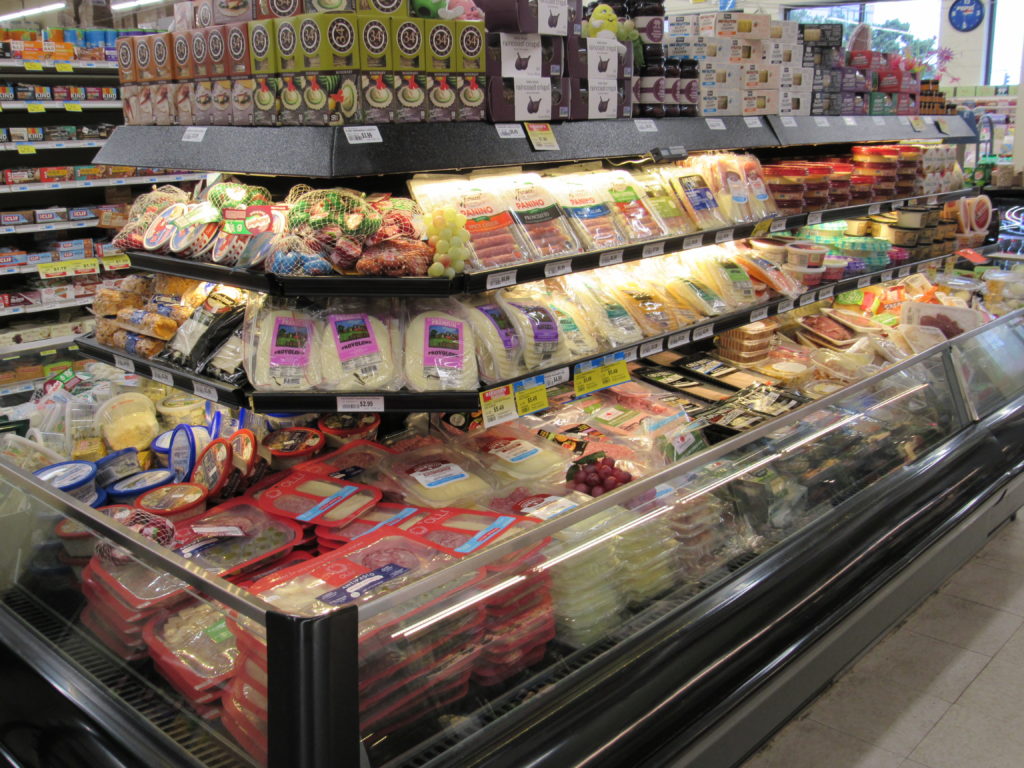 All told, 16 feet of cold case and eight feet of hot case went in to the store.
Deli patrons had plenty to say about the remodel.
"I like it. It has way more surface space for my kids to get fingerprints on," a customer with two small children said.
"You can see everything better, and there's way more stuff in there," a couple who frequents the store said.
"The menu screens are great. You can see everything all at once," a person buying a corn dog said.
"I've been coming here for years and I gotta say, this is the best deli food around," another shopper said.
McKay's Market #28 is located at 801 S.W. Highway 101 next to City Hall. They are open 6 a.m.-11 p.m.
"It's all about the customer and having pride in what we do. Without them we wouldn't be a company," Lipkowitz said.