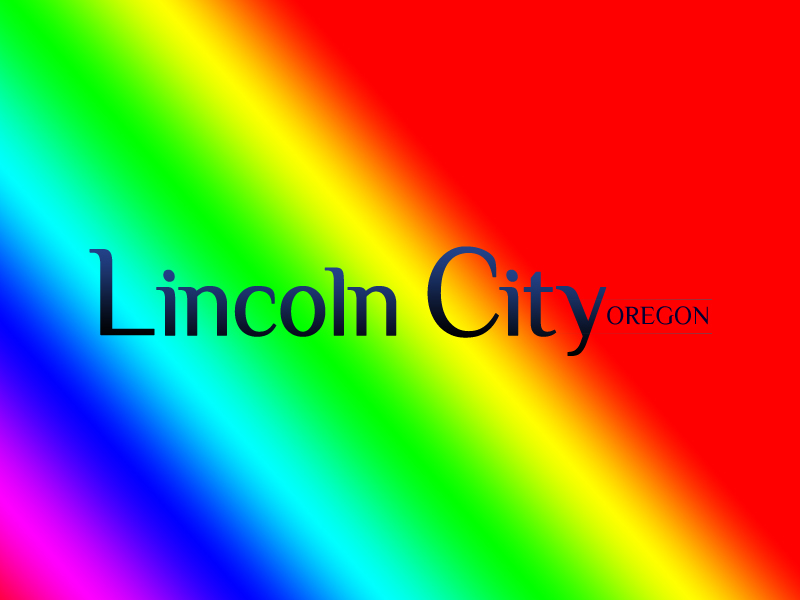 LINCOLN CITY – The Lincoln City Public Art Committee, the appointed advisory body that works to enliven and beautify our coastal town with art installations, is looking for two new members. Applications are available at Lincoln City City Hall, 801 SW Hwy. 101, or at lincolncity.org ("Boards and Committees").
The Public Art Committee was formed in 2005, to improve the quality of life in the city by allowing residents and visitors to view and interact with art in public places. The committee makes recommendation on the acquisition, installation and maintenance of publicly-owned art in city buildings and properties, using the city's innovative Percent for Art Program.
Through this program the city sets aside ½ of one percent of the total cost of qualifying capital improvement projects for the design, purchase, and siting of public art projects within city limits. In addition, the Public Art Committee may receive allocations from the General Fund and may also apply for outside grant funding to accomplish its goals.
The list of public art works created through the Percent for Art program is long, and includes the whimsical creatures in front of the Lincoln City Community Center, Sparky the Wish Dragon at Regatta Park, the Cascade Head Sculpture at NW 18th St., "Dancing Water" at Hostetler Park and Joe the Sea Lion on SW 35th St. The program also installed colorful mosaic murals at the Jennifer Sears Glass Studio, the Community Center and on public restrooms in the Wecoma neighborhood.
Currently, the committee is completing an update to a Lincoln City Public Art Master Plan, led by consultants Bill Flood and Valerie Otani. Among the goals of the plan is the commission of a major artwork, with high visibility and scale, and with a budget of $70,000-$120,000.
The Public Arts Committee typically meets on the second Wednesday of the month at 4:15 pm at the Lincoln City Cultural Center, 540 NE Hwy. 101 in Lincoln City. Committee members are appointed by the City Council, and serve three-year terms.
There is one position available for a citizen who lives within the city limits. The other position can be filled by a resident who lives in the city, or within the area served by Taft 7-12, including Gleneden Beach, Coronado Shores, Otis and Rose Lodge.
To apply, pick up a Committee Volunteer Application Packet at City Hall, or download the form from lincolncity.org, or call 541-996-2151. Applicants must agree to a background check, and complete interviews with members of the Lincoln City City Council.