A red pickup truck crashed into the trees off Schooner Creek Road early Tuesday morning, leaving a 52-year-old woman trapped behind the steering wheel for five hours before rescuers got the call to extricate her.
"It's pretty precarious the way it's sitting," a responder said of the wreck that occurred at approximately 2:30 a.m. near Milepost 3.5. "We need to pry the door open, but we need to secure the vehicle, probably with a chain."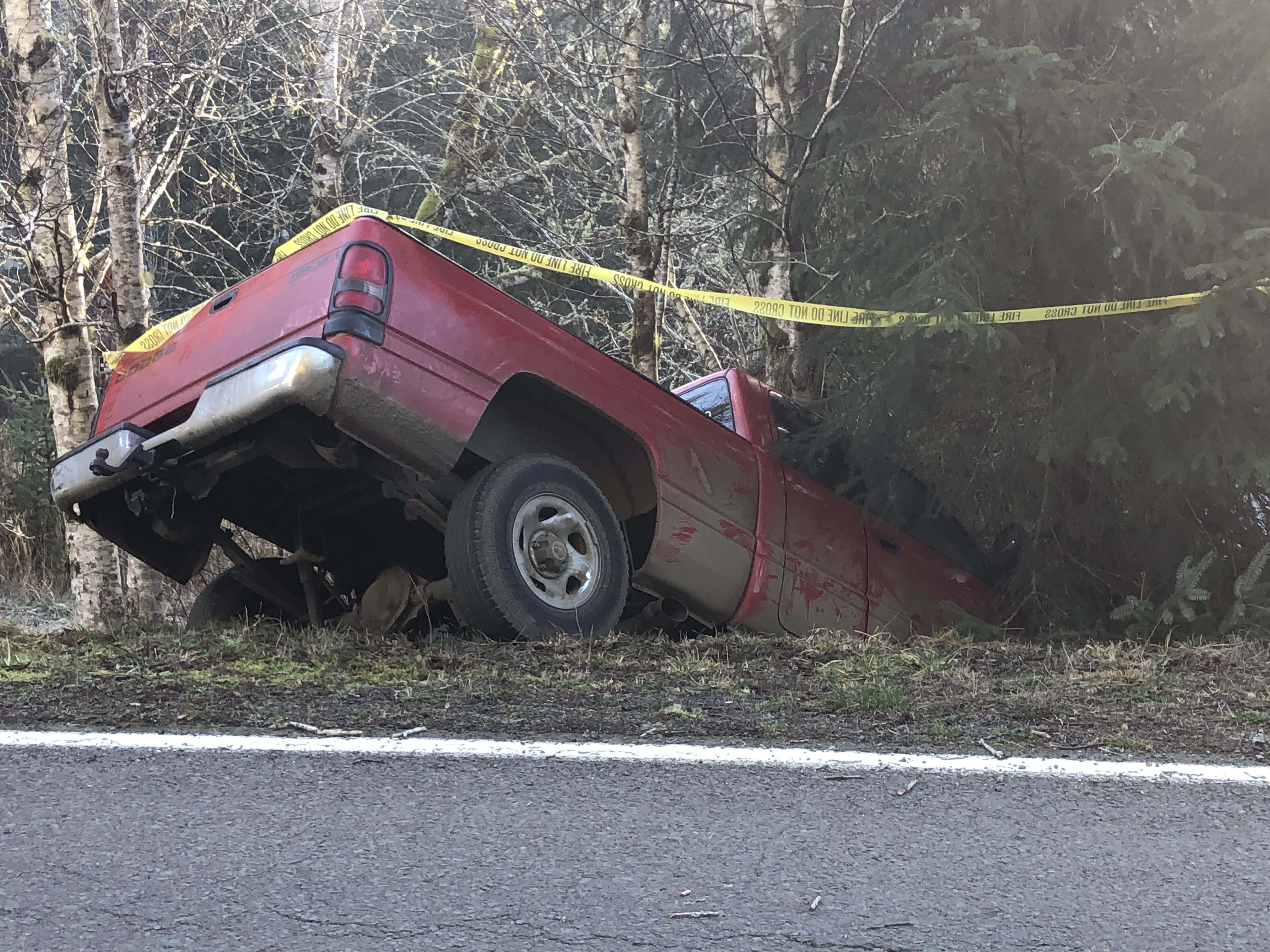 North Lincoln Fire and Rescue Ladder 57 and Engine 1407 responded to free the driver at approximately 7:45 a.m. by stabilizing the truck and prying the door open.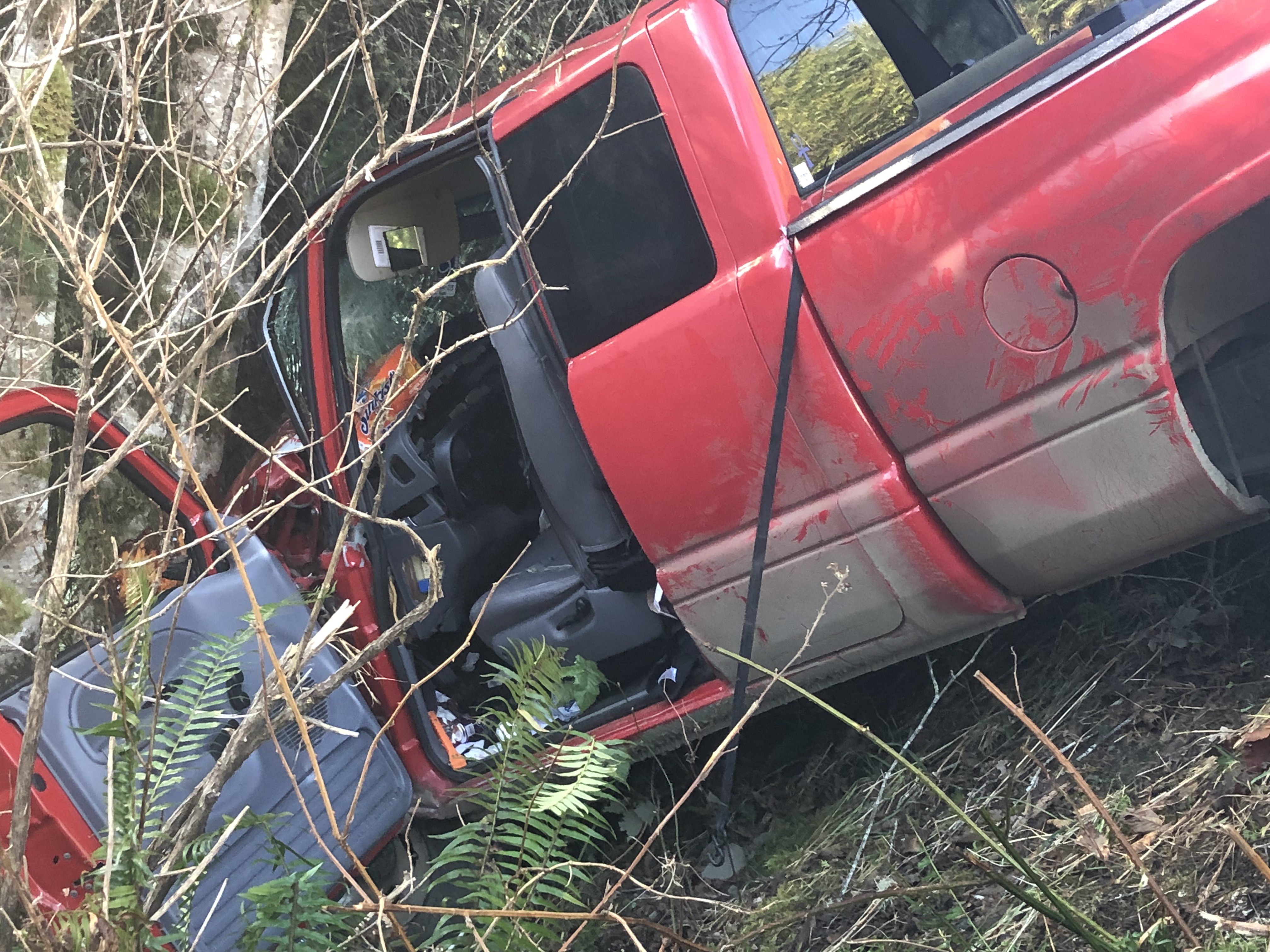 "Crews reported that she was dressed adequately for the weather and that might have helped her a bit," North Lincoln Fire & Rescue Captain Jim Kusz said. "You should always travel with survival gear in your car."
The woman was transported by ambulance to Samaritan North Lincoln Hospital and the car towed from the scene.