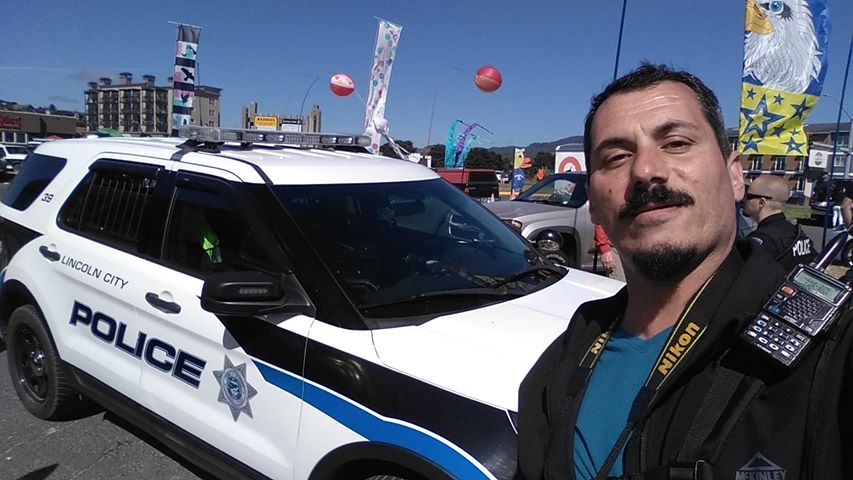 Lincoln City had a visitor from Normandy, France, last month named Halim, who said the city was beautiful and he would be back next year "because the Pacific coast of the State of Oregon is amazing and very spectacular."
"la côte Pacifique de l'état de l'Oregon est incroyable et très spectaculaire"
"In the streets, the cleanliness of the sidewalks and car parks, the people seem relaxed and smiling and have superb American flag on the 101 road," Halim said. "The beach is superb, even if the Devil Lake is contaminated by bacteria it remains beautiful. The atmosphere of the city I like a lot!"
Halim, 42, hails from Vernon, a commune in the department of Eure southeast of Rouen in the Normandy region in northern France. It lies on the banks of the Seine River, about midway between Paris and Rouen.
Halim hadn't left the small town for 25 years before coming to America to see his friend Mike, who lives in Lincoln City.
Halim first visited San Francisco, then took an Amtrak train to Salem, where Mike picked him up. Halim visited Astoria, Newport and Depoe Bay while in Oregon. He also saw Mt. St. Helens in Washington.
Mike treated Halim to his first time eating Mexican food with home-cooked enchiladas and tacos.
"So good! My friend's wife is an excellent cook. I feasted." Halim said.
Mike and Halim were working on setting up a direct high-frequency radio link between France and Oregon, but "the conditions would not allow it to pass."
"Je suis passionné de radio amateur," translates to: "I am passionate about amateur radio."
"Here is a beautiful memory with Bill of Crab Max, what an extraordinary person. Like me he is passionate about geology and he is also amateur radio."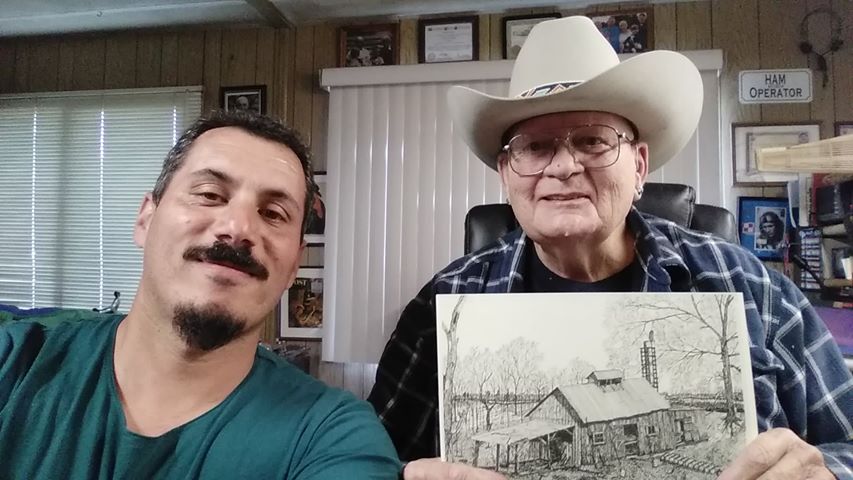 Halim's radio call sign is F0DXQ.
"The work of the police is very important for the good of the communities, whatever the place," Halim said. "Constable Craig was very nice. I asked him if I could take a picture with him and if I could do pictures of the police car, agent Craig accepted. I'm happy to have done these pictures and this agent was really nice."
He checked out the firehouse for North Lincoln Fire & Rescue.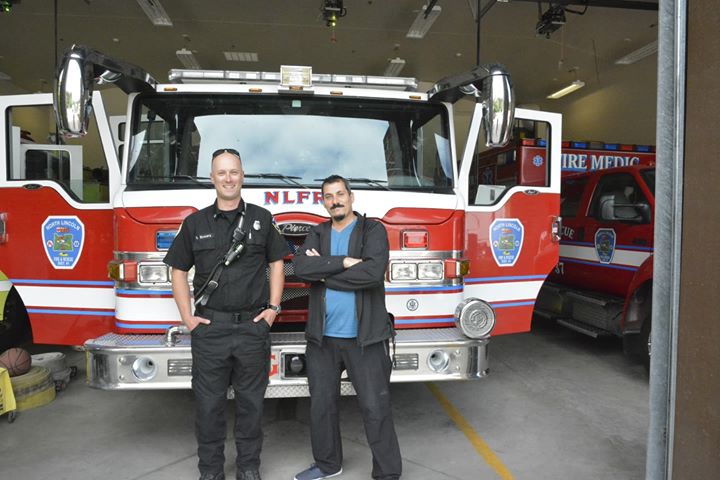 And the Lincoln City Outlets.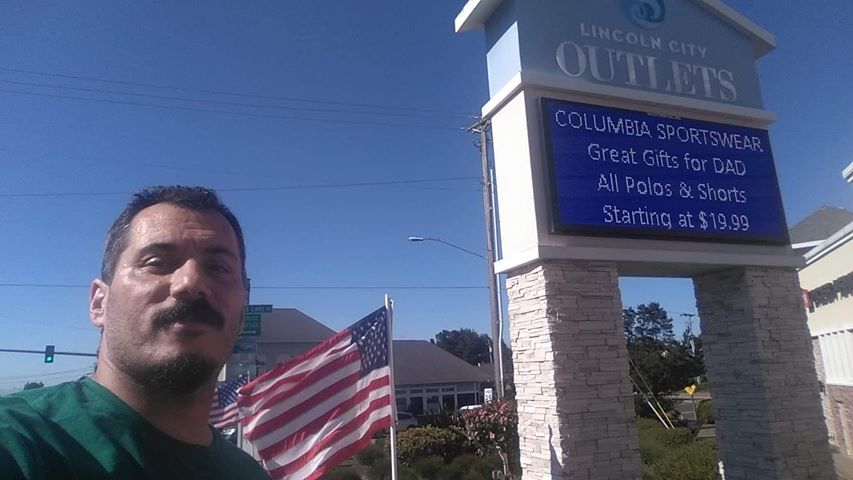 He loves nature and wildlife.
Halim attended Zoom Summer Kite Festival and said he really enjoyed it.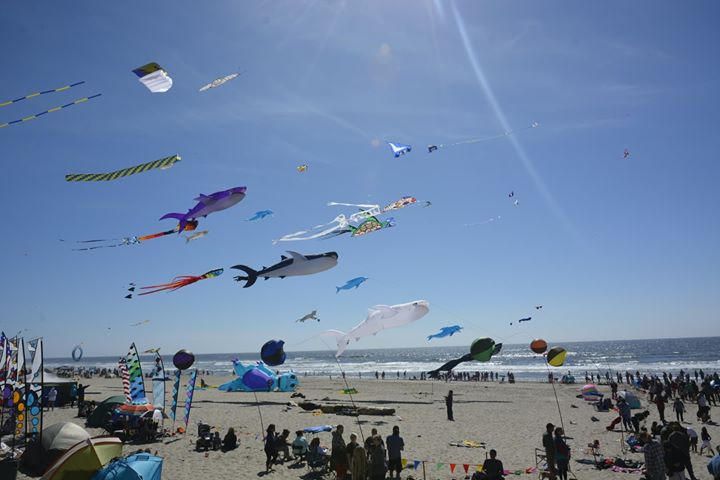 "I'm happy to have seen this festival and I even bought a T-shirt! It was successful and very spectacular," he said.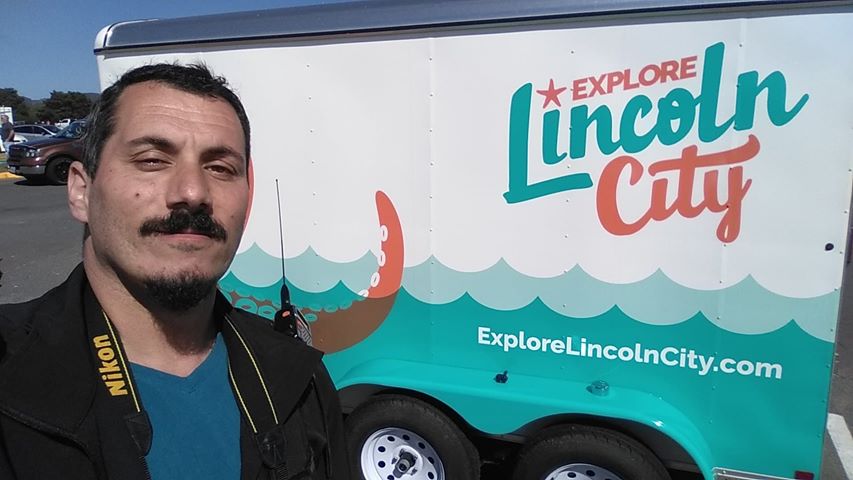 "I want to say a big thank you to the people of Lincoln City for their hospitality, thank you also to the traders for their patience with my English." Halim credits his smartphone and Google Translate for bridging the gap and allowing him to communicate.
"Je serai de retour à Lincoln City avec ma fille l'année prochaine."
"I will be back to Lincoln City with my daughter next year," he said. "For the sea food."