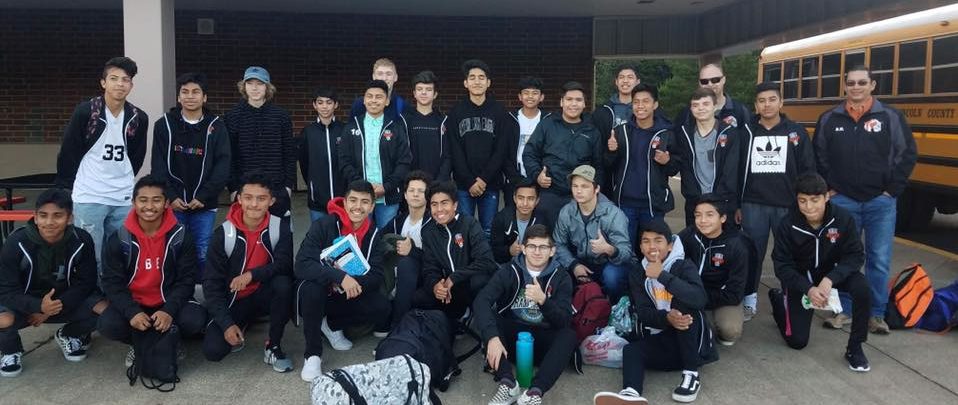 Forget the four-hour drive to the far northern reaches of the state. Coach Ryan Ulicni's squad had greater obstacles to overcome in facing the defending State champions Tuesday in the first round of the Class 3A/2A/1A OSAA Boys Soccer Championships.
Taft built a 2-1 halftime lead before junior Cristian Rea and sophomore Gerardo Lopez scored second-half goals to lift fifth-seeded Riverside past the 12th-seeded Tigers 3-2 and into the quarterfinals of the 16-team tournament.
Coach Francisco Velazquez's Eastern Oregon League champion Pirates rode the cheers of the home crowd to improve to 11-3-1, 7-1, while Taft finished its season 9-5-4, 6-4-4.
Riverside will meet fourth-seeded Brookings-Harbor (15-1, 12-0 Far West League), which defeated 13th-seeded Rogue River (11-5, 10-4 Southern Cascade League) 4-0 earlier Tuesday on Saturday, Nov. 3, in the tournament quarterfinals at a time to be determined.
The State championship game will be contested Saturday, Nov. 10, at Liberty High School in Hillsboro.
This post will be updated with detail, coach's comments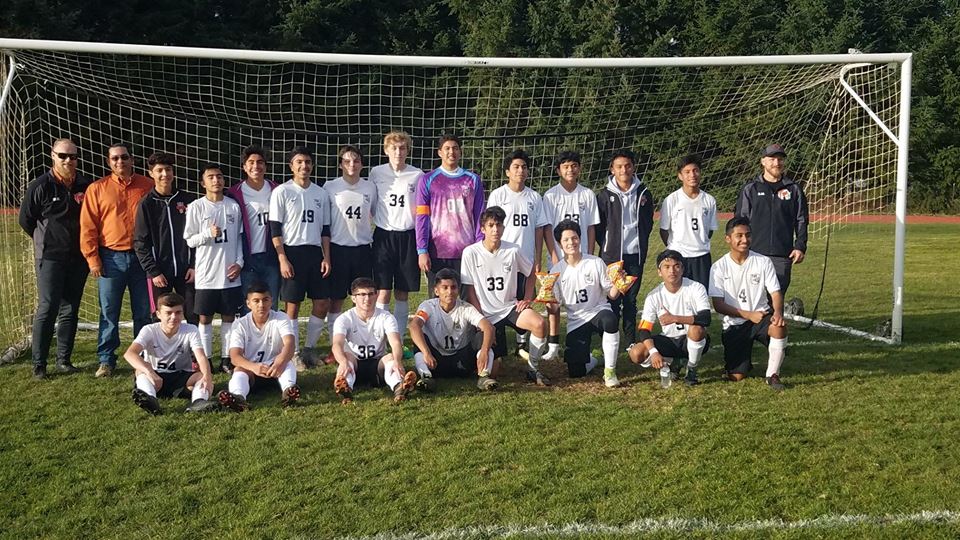 Class 3A/2A/1A Special District 2 Standings
Schedule
9/4 @ Salem Academy* W 8-0
9/6 vs. Blanchet Catholic* T 1-1
9/10 @ Yamhill-Carlton* W 5-0
9/19 @ Western Christian/Perrydale* L 4-2
9/27 vs. Salem Academy* W 2-0
10/1 vs. Yamhill-Carlton* W 3-1
10/3 @ Blanchet Catholic* L 2-0
10/11 vs. Western Christian/Perrydale* T 1-1
10/24 @ Delphian** W 2-0
10/27 vs. Blanchet Catholic @ Dayton** W 5-0
10/30, @ Riverside*** L 3-2
* denotes league game
** denotes league play-in game
*** denotes State playoff game
Taft Roster
Coach: Ryan Ulicni
| | | | | | |
| --- | --- | --- | --- | --- | --- |
| No. | | Name | Position | Grade | |
| 00 | | William Brooks | GK | Sr. | |
| 4 | | Ivan Cortez | D | So. | |
| 5 | | Jose Flores | M/F | So. | |
| 8 | | Kevin Acosta | M | So. | |
| 10 | | Edson Fuentes | F | Jr. | |
| 11 | | William Calderon | M | So. | |
| 13 | | Ethan Thomas | M | So. | |
| 16 | | Joseph Cruz | M | So. | |
| 18 | | Adam Lasanco | M | So. | |
| 19 | | Estib Melo | D | Jr. | |
| 20 | | Genaro Flores | D | Sr. | |
| 21 | | Alex Del Valle | F | So. | |
| 33 | | Mauricio Rivas | M | So. | |
| 36 | | Kaden Wright | M/D | Jr. | |
Class 3A/2A/1A Special District 6 Standings
Riverside Roster
Coach: Francisco Velazquez
| No. | | Name | Position | Grade | |
| --- | --- | --- | --- | --- | --- |
| 00 | | Torres Jose | GK/M | 11 | |
| 1 | | Rea Cristian | F/M | 11 | |
| 2 | | Davila Ricky | D/M | 10 | |
| 7 | | Zavala Erick | F/M | 9 | |
| 8 | | Lopez Ulyses | M/F | 11 | |
| 9 | | Pacheco Edwin | M/D | 11 | |
| 10 | | Lopez Gerardo | M/D | 10 | |
| 11 | | Chavez Francisco | M/F | 12 | |
| 12 | | Sanchez Humberto | D/M | 9 | |
| 13 | | Johan Pena | M/D | 11 | |
| 16 | | Magaña Diego | D/M | 9 | |
| 17 | | Vargas Cesar | M/F | 9 | |
| 18 | | Magaña Carlos | D/M | 9 | |
| 19 | | Keefer Will | F/D | 10 | |
| 21 | | Napoles Jose | M/F | 9 | |
| 24 | | Cambero Alexiis | F/M | 12 | |
| 26 | | Fraustro Juan | GK/F | 12 | |
| 28 | | Clustro Pablo | F/M | 9 | |
| 99 | | Ramos Ricardo | GK/F | 12 | |