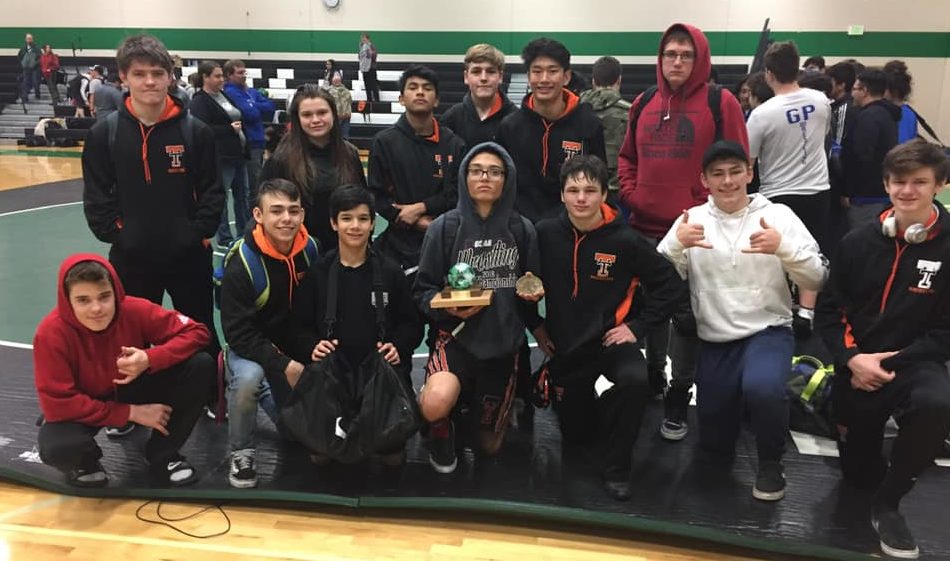 Eleven of 19 Taft High wrestlers placed fifth or better Saturday, led by seniors Cody Knott and DeVon Lindquist, who defeated State-level competitors from Class 6A Grants Pass for individual titles in the Alsea Bay Classic at Waldport.
"Taft wrestling may have pulled off one of our best performances at a tournament in modern school history," Coach Robb Ellis said.
The Class 3A Tigers placed third among 14 teams overall with senior Jace Fosveit, junior Jace Phippen and sophomore Jose Flores taking second.
Senior Autumn Barela went 4-1 and claimed second in the girls bracket.
Senior Biz Byrum placed third, senior Jacob Mayoral and junior Elin Fitch fourth and senior David Jin and sophomore Willam Calderon fifth.
"We're pretty amazed as coaches right now," Ellis said. "The vibe on the team is family-like, and we are just sitting back and watching these kids wrestle well. It is a blast."
The Tigers will wrestle in a series of dual matches, including competition at Taft on Thursday, Jan. 31, in preparation for the District and State tournaments.
"I think a big thing for the team has been how, as a head coach, I have shifted my focus a lot on improvement." Ellis said. "I constantly tell the team, "Don't focus on if you won or loss, focus on how good your opponent was and how well you wrestled him.
"For some wrestlers, if they are a new wrestler and facing a State tournament-placer from last year, and they make it into the third round without getting pinned, that is amazing. I like to tell the wrestlers that sometimes the best match they ever wrestle, they still lose. I would prefer that they lose some of their matches if it was tough competition.
"If you win all your matches because you drew wrestlers that weren't talented in your bracket, that may make your record look impressive, but when you get to the District tournament and spent the whole season never facing solid opponents, it will hurt you.
"I think this focus of mine, and the focus on getting just as excited when our newer guys when as our experienced guys, is really helping the whole team vibe. We are really building a family atmosphere and it will help us continue to wrestle well."