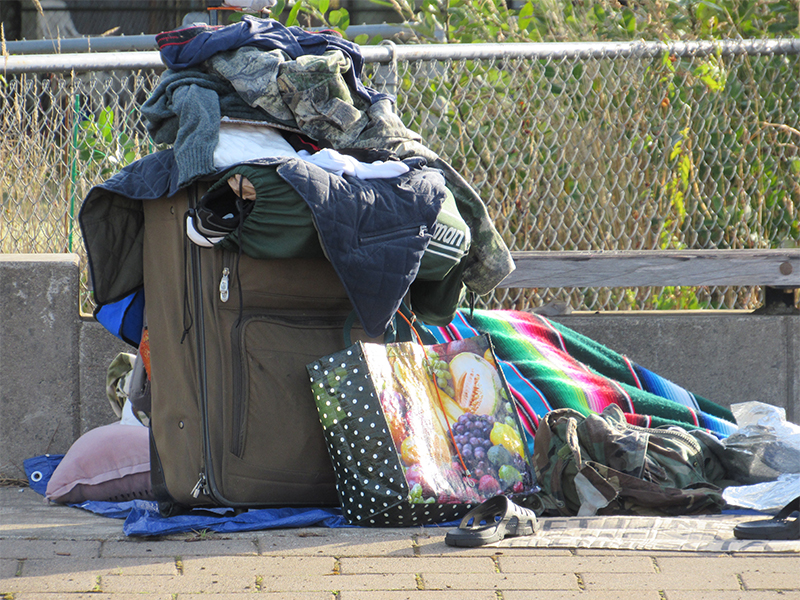 Another zoning issue has eliminated First Baptist Church as a potential replacement site for Taft Hall to serve the homeless in Lincoln City.
In a letter to Councilors, Lincoln City Warming Shelter Board President Patrick Alexander said: "I'm sorry to say the planning department review has concluded that we cannot offer overnight shelter at our alternate site at First Baptist Church [1333 NW 17th St.]. The church lies within the Oceanlake Plan District zone, which I am told does not allow for Accessory Use. At present, we have no viable option for overnight shelter this winter."
Alexander suggested that the special Monday, Oct. 15, Council meeting "focus solely on finding solutions to this emergency situation."
"I encourage councilors and staff to explore all available options, including emergency declarations, in order to help preserve life and health this winter," he said.
Citing the Warming Shelter's legal ability to host clients overnight at Taft Hall (1207 SE 48th Place), Councilors approved the Shelter for a $4,600 grant on Sept. 10 — a 90 percent reduction from the $45,000 the City awarded in 2017, and a 62 percent cut from the $12,000 the Shelter had requested.
Based on a motion from Councilor Judy Casper, Council plans to meet in an Oct. 15 workshop to research and evaluate the homelessness situation in Lincoln City and discuss "funding, zoning and intergovernmental cooperation" on homelessness services and "provide stable facilities that meet the needs of this everlasting, changing, growing population."