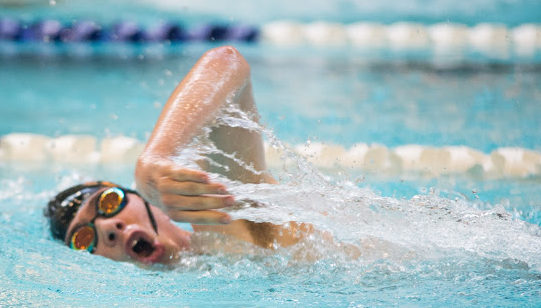 Taft High senior Joram Hoff won two events, and senior Lydia Prins, junior Hunter Lundstedt and freshman Sam Cortes one each Saturday to lead the Tigers to third-place finishes at the Blanchet Invitational swim meet in Salem.
Despite missing a boy and a girl and having to scratch a relay in both competitions at the Kroc Corps Community Center, Class 3A Taft placed third behind Class 5A Silverton and Scappoose, and the girls third behind Silverton and 4A Valley Catholic.
Hoff won the 100-yard backstroke and 200-yard individual medley in a personal-best time to pace the Tigers despite battling the effects of a head cold, Coach Lissa Parker said.
"Joram had a great meet," she said. "He's getting close to the end of his senior year, so that was good for him."
Lundstedt, returning to the pool following a shoulder injury, captured the 100-yard breaststroke.
The 14-year-old Cortes continued his dominant season by winning the 200-yard freestyle and placing second in the 100-yard back.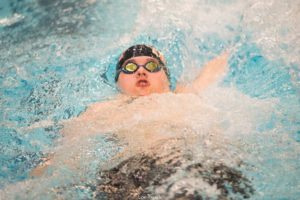 Other Taft boys, such as sophomore Jose Luis Segura and freshman Angel Moreno, were slowed by illness, "but pushed through" to contribute team points, Parker said.
"[Senior] Ayden Woodard continues to work hard and looks good in his first year swimming, and [senior] Sam Anderson is dropping time his senior year," she said. "[Senior] Micah McLeish is doing well at distance events, and [freshman] Dylan Barrera is benefitting from his age-group training. [Senior] Tanner Landry is getting back in the swing of things recovering from illness. Degen Sawyer is also continuing to improve."
Anderson, Barrera, Cortes, Hoff, Lundstedt, McLeish, Moreno, Sawyer and Woodard all posted season=best times for the boys.
On the girls side, Prins won the 200 IM to lead the way for the Tigers, while also contributing points in the 100-yard back.
"It's her senior year and we can count on her to be solid," Parker said of the Lincoln City Swim Club fixture.
Parker also cited the efforts of junior Sammy Halferty, who was third in the 200 free, and sophomore Napy Meyer, who was third in the 100 fly.
Freshmen Aubrey Sciarrotta, Charlotte Lundstedt and Cassandra Galvan; sophomores Isabelle Serrato and Brie LeBoeuf; and juniors Bryanna Paget and Hannah Weaver also excelled, she said.
Sophomore Isabell Mackie joined Galvan, Lundstedt, Meyer, Paget, Sciarrotta, Serrato and Weaver in posting season-low times for the girls.
The Tigers are scheduled to host the Taft Last Chance meet beginning at 1:30 p.m. Thursday at the Lincoln City Community Center pool.
Complete Team and Individual Results
Photo Gallery by Liz Cortes