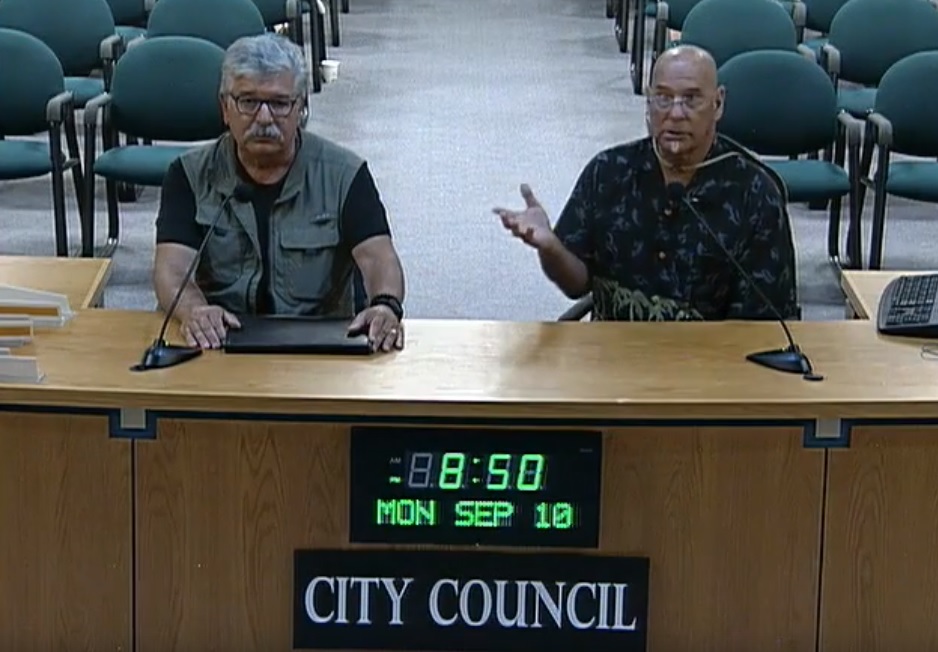 The potential for a Nelscott Reef Big Wave Classic surfing contest webcast sunk to Davy Jones' Locker on Monday following a Lincoln City City Council deadlock vote.
In a 3-3 decision, Big Wave Classic founder John Forse was denied an appeal for a Lincoln City Visitor Convention Committee (VCC) grant of $25,000 that would have helped fund a webcast slated to reach more than one million viewers worldwide and bring thousands of dollars in tourism money to Lincoln City.
Forse, who said he would give the webcast to the City, appealed his grant denial to the City Council and a vote was taken at Monday's Council meeting.
Mayor Don Williams and Councilors Diana Hinton and Judy Casper voted in favor of reversing the appeal in Forse's favor. Councilors Dick Anderson, Susan Wahlke and Riley Hoagland voted to deny the appeal.
Out of 21 grant applications, 16 were awarded. Forse's proposal scored the lowest among all applicants even though his event coincides with the "shoulder season," a period when marketing is needed most and local businesses struggle to remain profitable.

City Manager Ronald Chandler cited the following reasons for why Forse's application was denied:
The application did not have three letters of support from the community, "which is a lack of community support," Chandler said.
The application scored less than 50 points to continue pursuit of the grant with the VCC.
The VCC did not recommend approval, scoring the event with a "lack of sufficient impact on tourism," "a lack of successful historical performance," and "a lack of community support."
"The VCC committee was unanimous on the two grants that had been previously awarded to me," Forse said. "I put on the grant the link to my website that had numerous letters of support from the community and proof that we run successful contests."
At the first-ever City Council appeal hearing over a grant denial, Forse said he discovered Nelscott Reef when he and a friend motored an under-powered Zodiac motorboat out of the mouth of the Siletz River into huge surf in 1995.
"I remember being completely mesmerized by the huge waves and having the feeling like the first man on the moon," he said. "I knew if I didn't at least try to catch one of these 35- to 40-foot behemoths, I would regret it for the rest of my life."
Forse wasn't able to catch a wave that day, but he was able to observe the reef until 2002, when he rode his first Nelscott Reef wave.
Word got out, and other professional surfers from Santa Cruz showed up and raved about the quality of Nelscott Reef. That's when Forse had the idea to run a professional surfing contest.
"I was given a grant for $15,000 last year and the Visitors Convention Bureau directly blocked me from having my event," Forse said. "[Explore Lincoln City Director] Ed Driesdat said a rival competition that swindled local businesses for thousands of dollars didn't need a permit and I was not going to put everyone's lives at risk by having surfers fight over the same wave."
Forse said the alleged fraud that occurred gave him and his legitimate surfing competition a bad name and has made it difficult to gain new sponsors.
"I appreciate the painted adventurous experience. It's interesting," Anderson said. "Do you understand the criteria of how a grant is granted? What you must be arguing is your disagreement in how you scored. That can be the only possible position you have."
"I think there are some power-brokers adjusting numbers around here," Forse said. "How come last year I had unanimous agreement for a grant, and this year I'm one of the lowest [scoring] ones? There are some backroom deals going on."
Forse's appeal hinged on an incomplete application, specifically, the failure to provide three letters of community support. Williams asked Staff if the City notified applicants that their application was incomplete.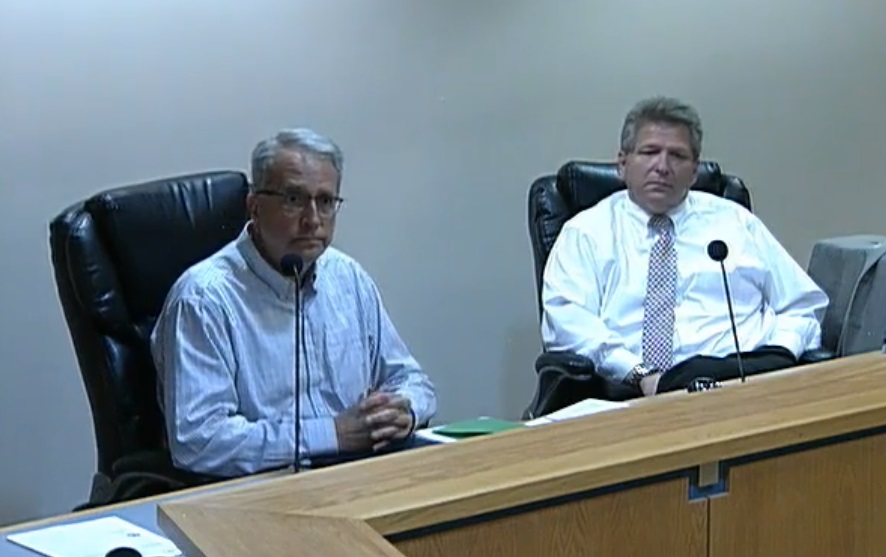 "Technically, if an application is incomplete we can deny it on the spot," Dreistadt said. "We gave John a break and sent it on to the VCC to vote on."
Williams, dissatisfied with Dreistadt's answer, asked his question again:
"If they had incomplete information would somebody within that process tell those people, and I was told, yes, and we would even help them complete it. Now, if they have incomplete information and it is forwarded to the VCC, and then they view it and say it's incomplete, we haven't given them that opportunity."
Chandler answered William's question by saying he doesn't know if they helped Forse rewrite his application, but they do help applicants in general.
Forse said he never received any communication from the City alerting him to an incomplete application.
North Lincoln Fire and Rescue Safety Officer Jim Kusz spoke in support of Forse's appeal.
Kusz said he met Forse in 1998 when Forse was bitten by a great white shark. Kusz has been involved in the event over the years by keeping the contestants and spectators safe in his capacity as Safety Officer.
"John has something here that is very difficult to understand and imagine," Kusz said. "I've talked to people on cruise ships and all they know about Lincoln City is Nelscott Reef. This is not only a money-maker for Lincoln City, this is a money-maker for every little place around here. This is something that is a massive gift from Mother Nature right off our Coast."
Kusz closed with: "The only person who proved he could do this time and time again is John Forse."
In a letter addressed to Chandler and sent to Homepage, Kusz said:
Your process in giving grants is flawed, and I applaud City Councilor's Diana Hinton, Riley Hoagland, Judy Casper and Mayor Williams for their questions regarding the obviously imperfect and bias system. I do question Monday night's vote, as City Councilor Susan Wahlke should have recused herself from the vote since she and her employer (BAMA) are receiving two grants which could have financial gains for her indirectly.
"I've gone to watch this event and I didn't know if it was John's or the other guy's'," Hinton said. "It was a fabulous, fantastic draw to the City. Wouldn't it be great if the City put up bleachers and did a really big event because it does draw people from everywhere?"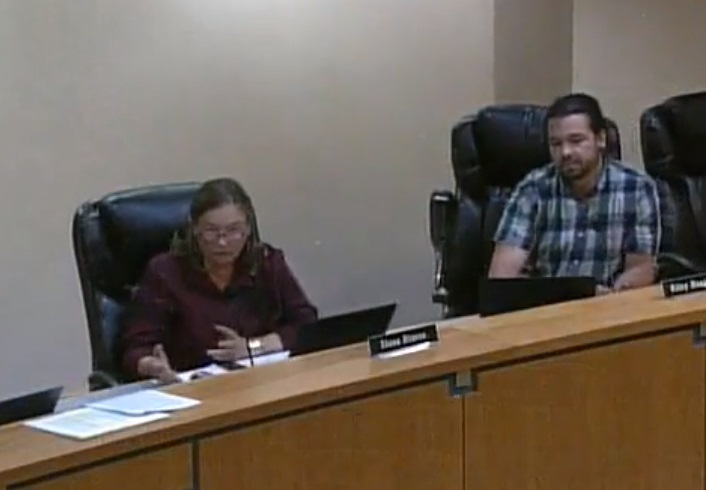 Anderson made a motion to deny the appeal and Hoagland seconded it.
Immediately before the City Council was about to vote and in the deliberation phase, Chandler offered new information opposed to Forse's efforts.
"Mr. Mayor, I gave you a summary, I did not give you the quotes of the VCC. Would you like those? They're pretty brutal."
Chandler said the comments were written on a sheet after the presentation, but it was later determined that Forse had given no presentation, as he had not scored enough points to qualify.
Forse has completed 11 successful surfing events in Lincoln City.
City Attorney Richard Appicello apologized and advised the Council that after a motion is seconded the Council has discussion and there should be no additional information entered. Appicello asked that Council withdraw the motion and second and allow the appellant one minute to rebut the new information.
Anderson and Hoagland withdrew their respective motion and seconds.
"You gotta be quicker on the draw there Mr. Appicello," Williams said.
Forse sat before the Council again and said: "I was never interviewed."
Kusz wanted to speak during Forse's rebuttal to Chandler's comments, but wasn't allowed. Kusz told Homepage via telephone he wanted to alert the Council that Chandler and Dreistadt were lying.
During the second deliberations, Hoagland asked the same question Williams had earlier. "When was he notified that [his application] was not complete?"
Williams answered: "They worked with him — quote unquote."
Council errs by 'Forseing' out Big Wave grant appeal – By Jim Kusz